This has been an interesting year in books for a number of reasons, from the changing face of the landscape itself (self-publishing, big publishing house mergers) to major nominations and award wins for Canadian authors, to my own reading habits. I included more non-fiction in my reading list this year, and for the first time began listening to audiobooks. I read 64 books total (not including manuscripts for work, of course! That would push the number considerably higher).
This year I consumed 15 audiobooks (two of which, A Tale for the Time Being and Night Film, I enjoyed in combination with their book version, because they both included visual material that enriched their stories), three short story collections, three non-fiction titles, five mysteries, seventeen historical fiction books, two YA, and ten sci-fi/fantasy/horror genre. I've read books set in eighteen different countries, and because of discussions on diversity in publishing at BookCampTO 2013, I've become more conscious this year of how many books I read by people who don't look like me. (For the record, this year I read exactly the same number of books by women as I did by men, without any forethought, and fourteen books featuring main characters and/or written by authors of colour. That second number could certainly be higher.)
As for my blog, the number of views in 2013 is more than double that of 2012, I included more author interviews, ran my first contest, and participated in a few blog tours. I also learned that I'm really bad at keeping up readalong posts, and the next one I attempt, if I do one, I'll write in its entirety before starting to post! I want thank everyone who has stopped by to read, and who commented or tweeted or emailed. Thanks for the conversation! I look forward to a bigger and better 2014.
And now the fun part: my list of my favourite-favourite books of everything I read in 2013! (You can check out 2012's list here.)
In chronological reading order, my favourites of 2013 are: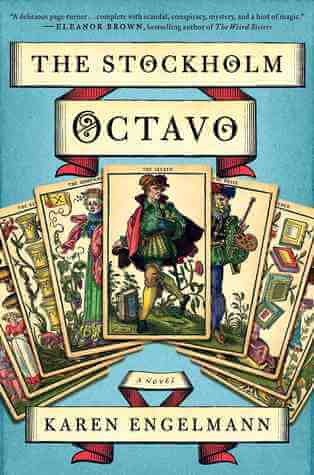 The Stockholm Octavo, by Karen Engelmann
A nuanced historical fiction novel set in 18th-century Sweden, this book of courtly intrigue and fate held in the spread of mysterious Tarot cards cleverly juxtaposes political upheaval with the art and symbolism of the hand fan. I know very little about this bit of history and was totally drawn in.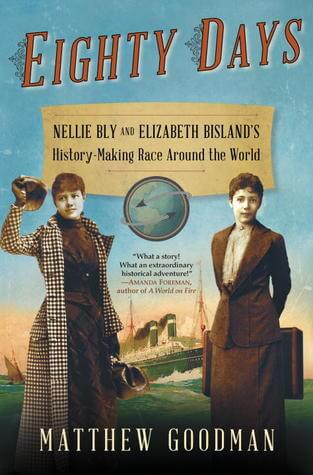 Eighty Days: Nellie Bly and Elizabeth Bisland's History-Making Race Around the World, by Matthew Goodman
An excellent narrative non-fiction account of the late nineteenth century, women's place in journalism, and world travel. Spunky newspaperwoman Nellie Bly sets off to travel around the world in less than the eighty days of Jules Verne's fictional account. A rival publication sends the genteel poet Elizabeth Bisland in the other direction to race her back to New York City. Matthew Goodman uses real quotations from journals and interviews to construct each woman's world view as we follow along and gain fascinating insight into the world as it was in late 1800s.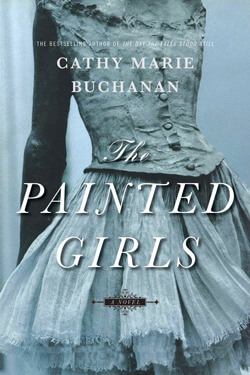 The Painted Girls, by Cathy Marie Buchanan
Ballet in Paris in the late 1800s is not exactly glamourous. Desperately poor, the Goethem sisters struggle for survival. Young Marie is placed at the Paris Opéra to become a ballerina. There, she meets artist Edgar Degas, who wants her to pose for a sculpture. As her older sister Antoinette is torn between love, honest work as a laundress, the stage, and the seedier aspects of Paris, young Marie herself must distinguish herself at the ballet and learn the strange political and personal interactions that her hard work alone cannot keep her above.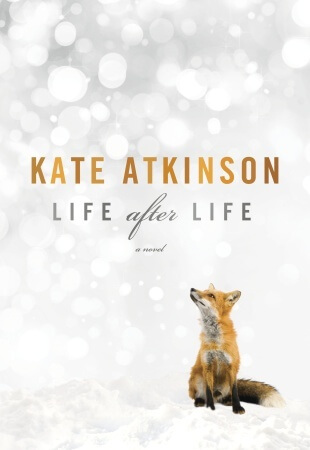 Life after Life, by Kate Atkinson
In 1939, a young woman walks into a German bar and shoots Hitler. Darkness falls. On the next page, we are reintroduced to the young woman at the moment of her birth—and immediate death, because the doctor and midwife were both delayed and the cord is wrapped around her little neck. This dramatic juxtaposition, two very different endings to the same life, is how Kate Atkinson introduces us to her main character Ursula, and to the central conceit of the novel. Jumping back and forth over a period of several decades from 1910 onward, we see Ursula die in countless ways. And what could have been gimmicky or confusing in less talented hands becomes a tour de force for the formidable Atkinson.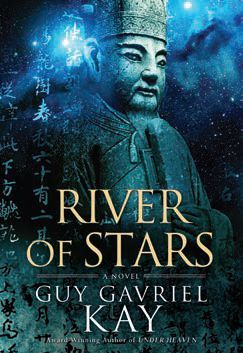 River of Stars, by Guy Gavriel Kay
Guy Gavriel Kay returns to the land of Kitai, which he first introduced in Under Heaven. In a setting based on Song-Dynasty China, we meet the ambitious warrior Ren Daiyan, a second son who wants to win military glory and take back lands long lost to Kitai, and Lin Shan, a woman educated by her father in a way that only boys are allowed. Poet, songwriter, and thinker, Shan must navigate a society that wants her to be much less than what she is. As the face of Kitai shifts once more, as war looms and "barbarians" encroach, Daiyan and Shan move and are moved by the currents of history. . .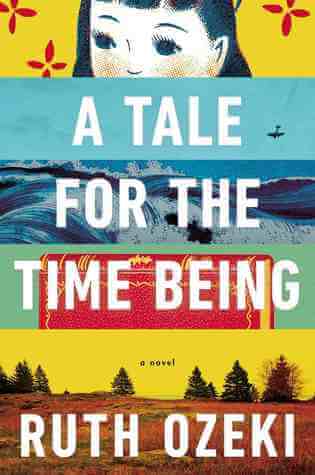 A Tale for the Time Being, by Ruth Ozeki
In my favourite book of the year, A woman named Ruth finds a bag washed up on her British Columbian shore. Inside, she finds a diary written by an unhappy teenager in Japan who has determined to kill herself. As Ruth reads the journal, we discover the world of Nao (pronounced "Now"), who is full of wit and keen observations as she documents the terrible bullying she endures as a Japanese-American kid transplanted back to Japan. I had the good fortune to meet Ruth Ozeki at a reading of her new book. She chose a scene in which Nao joins her 104-year-old feminist Buddhist nun grandmother on an outing. Ozeki's reading was incredible in its heart. Ozeki narrates her own audiobook, so that's how I enjoyed this book. I can't recommend it highly enough. A book about science, metaphysics, the plight of Kamikaze soldiers in World War II, bullying, ocean gyres, and Buddhism, in the end, this is a story about stories, and about humanity.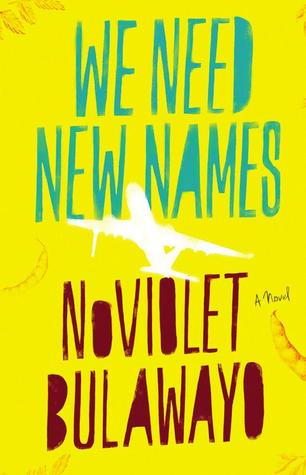 We Need New Names, by NoViolet Bulawayo
This intense novel, told from the point of view of Darling, a ten-year-old girl from Zimbabwe, living in a shantytown after her home is destroyed by the paramilitary. For Darling and her friends, sneaking into rich, white neighbourhoods and stealing guavas has become the new normal, and we see through her childlike vision the horrors that she and her family must endure. Partway through, Darling emigrates to America, where she must learn a whole new definition of "normal" and figure out who she is and where she fits.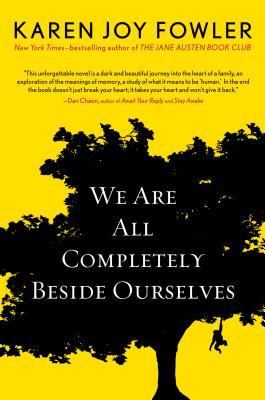 We Are All Completely Beside Ourselves, by Karen Joy Fowler
At the Tale for the Time Being event, Ruth Ozeki enthused about this book by Karen Joy Fowler. Rosemary Cooke is a wonderfully unreliable narrator. Now in college and desperately missing her runaway brother and kidnapped sister, we learn the events that shattered Rosemary's world when, as a child, her sister Fern was taken away from the family. Unravelling the harrowing emotional damage that forks through this unconventional family, this book is storytelling gold. Incidentally, last month I was at an event with the incomparable Ann Patchett, and she pointed to this as one of her favourites of the year, too.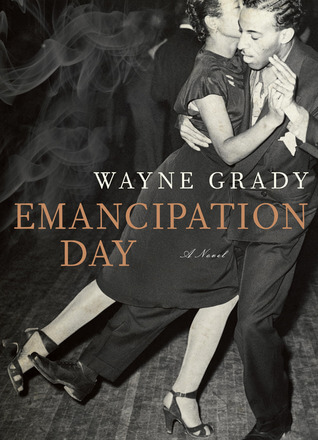 Emancipation Day, by Wayne Grady
In 1940s Windsor, tensions simmer beneath the surface, and things are not always what they seem. Jack Lewis is one of three children born to a working class black family. But Jack is born different—his skin is white. Not albino, but to all appearances caucasian. And growing up in the 1930s and 40s across the border from Detroit, this doesn't make for an easy situation for anyone involved. Race, family, and identity form the central themes of the novel, each pulling at and playing with one another. When Jack joins the Navy and ends up bringing back to Ontario his Newfoundland bride Vivian, he doesn't inform his new wife and her family of his own heritage. With lean prose, and predicated on racism, ignorance, and willful misunderstandings, Grady's fiction debut is masterful.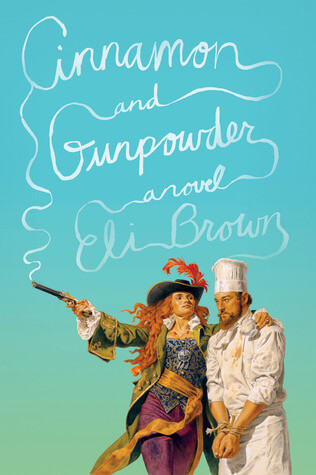 Cinnamon and Gunpowder, by Eli Brown
One of the most fun reads of my year, this is the swashbuckling tale of pirate queen Mad Hannah Mabbot and the gourmet chef she kidnaps to prepare her elaborate high-seas meals. Taken entirely from chef Owen's journal, we see his crazy plans for escape, get to know the pirates rather well, enjoy tantalizing descriptions of sumptuous feasts, and find that there's far more brewing here than just piracy: Mad Mabbot's motives run much deeper than simple greed.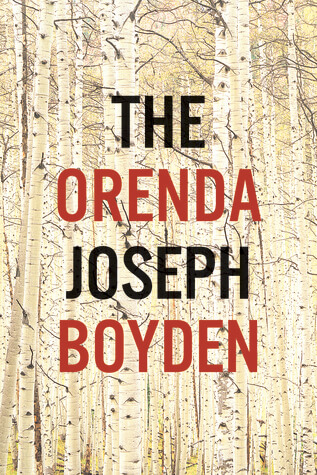 The Orenda, by Joseph Boyden
A close contender for very favourite book of the year, this book is a masterpiece. Set in 1600s Huronia, in a place that will become Canada, we follow Snow Falls, a young Haudenosaunee girl who witness the slaying of her family by a group of rival Wendat people. She is spared death and adopted by the Wendat chief, Bird. Christophe is the Jesuit missionary intent on "saving" them all. As war looms between the peoples and the French bring disease and weaponry, the shape of Huronia and the lives of the people there must inexorably change in this searing, heartbreaking, brutal read. To widespread shock, The Orenda was left off the Giller Prize shortlist, calling into question just what criteria the three-person judging panel uses and how books are compared.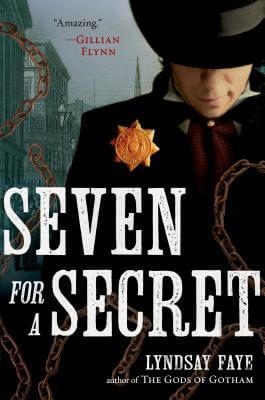 Seven for a Secret, by Lyndsay Faye
In 1840s New York City, crime, social tensions, and playing-for-keeps politics form a potent, sometimes deadly milieu. Timothy Wilde, copper star of the newly minted New York Police Department, is doing his best to figure out whodunit. But whodunit? is never an easy question in this twisty, brilliantly plotted world. Seven is the sequel to Faye's Gods of Gotham, which introduced us to Tim, his larger-than-life brother Valentine, drug addict and pillar of the Democratic Party, and the formation of the copper star force. Lucy Adams, a free black woman, comes home to discover that her young son and her sister have been kidnapped by slave catchers, she goes to Tim for help. But this incident is only the gateway to a much deeper, murkier mystery involving Lucy Adams' family.
The Interestings, by Meg Wolitzer
In this ambitious, sweeping novel of twentieth-century America, Wolitzer follows the lives of a group of friends who met at a camp for artistically gifted kids. From marriages and children to job choices, illnesses, abuses, and the way we relate to each other and ourselves, this book is insightful, messy, and, indeed, quite interesting. It stayed with me for weeks after I finished it. I kept thinking I should pick it up and keep reading to find out what happens next, long after I'd actually finish the book.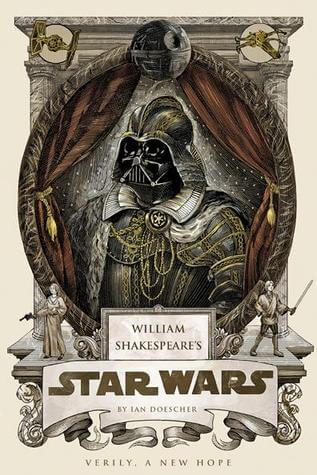 William Shakespeare's Star Wars: Verily, a New Hope, by Ian Doescher
I can't even with how much I love the conceit of this. It is exactly what it sounds like: all of the original Star Wars: A New Hope rendered in very authentic-feeling Shakespearean English. Filled with knowing winks to lovers of Star Wars and Shakespeare both, it contains gems such as:
[Luke, holding stormtrooper helmet.] Alas, poor stormtrooper, I knew ye not,/ yet have I taken both uniform and life/ From thee.
and
Aye, say thou fool? Then fool, good sir, am I./But when thou sayest fool remember well/That fools do walk in foolish company,/So if I am a fool, perhaps 'tis true/That other fools around me may be found./For who is he who hath more foolish been-/The fool or the other fool who follows him?
I had the great good fortune to attend Driftwood Theatre's annual Play in a Pub fundraiser, in which a group of highly skilled Canadian stage actors do a reading of a play. This year was, you guessed it, William Shakespeare's Star Wars, and it was glorious. When Han confided to the audience "I pray thee, sir, forgive me for the mess/And whether I shot first, I'll not confess," it brought down the house.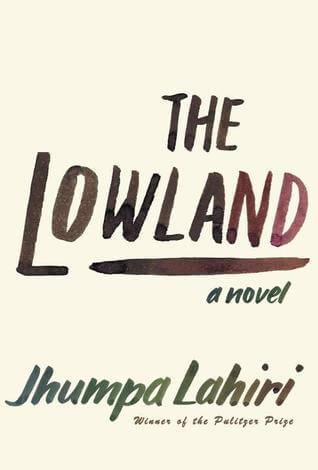 The Lowland, by Jhumpa Lahiri
Another audiobook pick (soulfully narrated by Sunil Malhotra), this book follows the lives of brothers Subash and Udayan, growing up in 1950s and 60s Calcutta. As Udayan is drawn into Maoist groups in university, marries Gauri, and eventually joins the Naxalite movement against the government, Subash escapes to America to continue his studies. I don't want to say too much more without giving away major plot, but Subash, Udayan, Gauri, and eventually Gauri's daughter Bela form the pinpoints upon which the story is hung and narratives of love, loss, betrayal, isolation, and belonging tell and retell themselves.