I can't help but take stock at this time of year. The time between Christmas and New Year's always feels so liminal, a week in between the year that was and the year that is yet to be. I'm so pleased with how the blog has grown this year, and in particular with the interest and participation in the Cloud Atlas readalong.

I'd like to thank all of you who have read my ramblings and my opinions, and who have taken the time to comment, as well!
And now, after much pondering, I've come up with a list of my favourite-favourite books of everything I read in 2012! If there's one thing going through this list has taught me, I'm a little bit lax in reviewing books I love. I tend to put them aside, bathing in their glow and planning on writing nice things about them, and then moving on. So, if ever there was a book-related resolution for me, it's this: write the glowing five-star reviews just as often as I write the more critical reviews!
In chronological reading order, my favourites of 2012 are: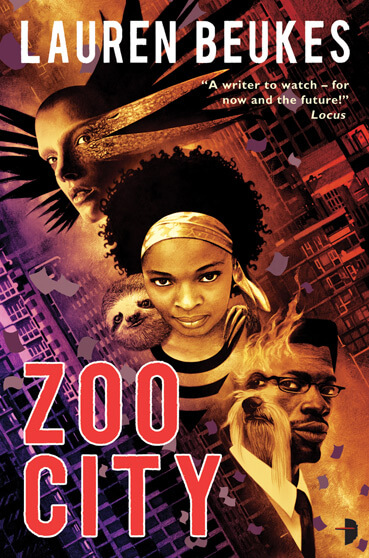 Zoo City, by Lauren Beukes
For reasons no one quite understands, when someone commits a heinous crime (it has to involve murder, it seems), their guilt manifests in the appearance of an animal companion. The human and animal share a link, and the human also derives a special power, or shavi, from this connection. In present-day Johannesburg, ex-journalist and ex–drug addict Zinzi, along with her animal Sloth, get mired in some seriously bad situations as they try to find a missing child star in a fantastically realized world just a little different from ours.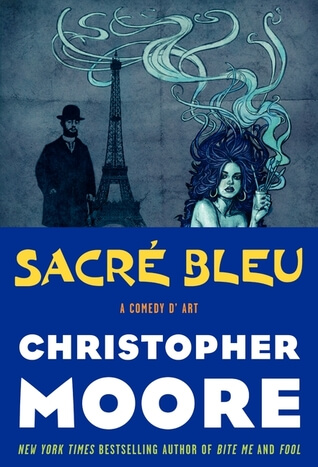 Sacré Bleu, a Comedy d'Art, by Christopher Moore
Moore has come a long way in his writing style, and while his humour is still as bawdy as it was in the early days of Lamb and Island of the Sequined Love Nun, he's also grown more nuanced and complex in his style and storytelling. Sacré Bleu is his masterpiece, a hilarious, historical, filthy, brilliant look at the lives of the Impressionists, and the real story behind the most perfect blue in the world.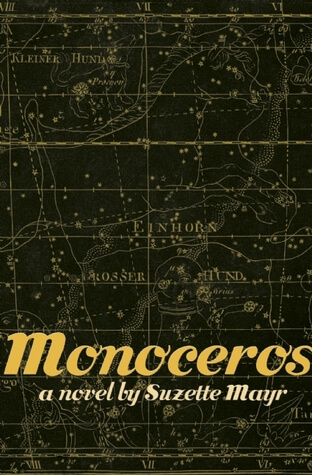 Monoceros, by Suzette Mayr
I praise everything from the gorgeous paper on which this book is printed on up. Lyrical, desperately sad, and oh, so human, Monoceros explores the aftermath of a gay, bullied teeanger's suicide. From his parents to his boyfriend to his high school principal, everyone is affected, often in surprising ways.
Magnified World, by Grace O'Connell
Grace O'Connell has been making a name for herself in excellent, sideways, thoughtful short stories. Her debut novel sings with promise: in part a love letter to Toronto, this book follows a young woman dealing with life after her mother, pockets filled with heavy zircon stones, walks into the Don River and drowns. Maggie must deal with her grief even as she begins to experience what may be the same mental instabilities her mother had.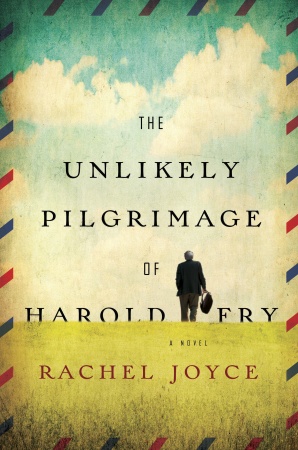 The Unlikely Pilgrimage of Harold Fry, by Rachel Joyce
A narrative surprising in its tenderness and its humour, Unlikely Pilgrimage follows retiree Harold as he sets out on foot to walk across all of England in order to keep an old female friend from dying of cancer. His wife, at home, must deal with the feelings his walk calls forth, while the shy Harold at last meets the world he has long held at arm's length.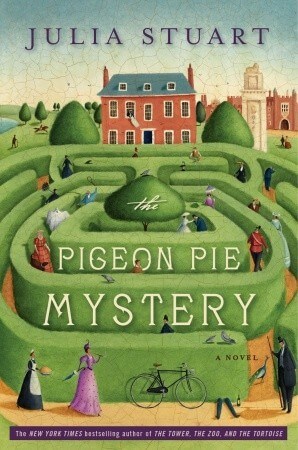 The Pigeon Pie Mystery, by Julia Stuart
The Maharaja is dead, the doctor has driven his bicycle into the Thames, and the pigeon pie might be poisoned. It's all just a day in the life. It's 1898, and the young noblewoman Mink has been forced to move into a grace-and-favour apartment at Hampton Court Palace, only for her loyal maid Pooki to be accused of murdering the most reviled of all the palace's residents.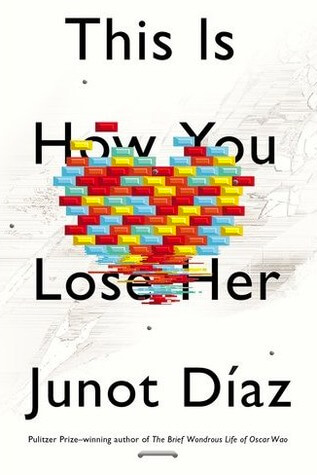 This is how you Lose Her, by Junot Díaz
Raw, complex, funny, and heartbreaking, Díaz's short story collection follows Yunior, his protagonist from previous works, a perennial loser at love whose adult life is dogged by childhood memories of a distant, cheating father and the death due to cancer of his revered, also cheating, older brother.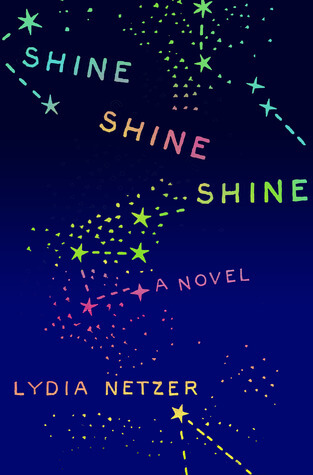 Shine Shine Shine, by Lydia Netzer
From the mountains of Burma to a space shuttle nearing the moon, this odd but wonderful book tells the story of the possibly autistic Maxon, a genius robotics specialist whose robots are in many ways more human than he is, and his totally bald wife Sunny, who has been emulating the life of the perfect housewife until she has enough of the charade. Living up to parental expectations, living with a special-needs child, and living life on your own terms are just some of the themes explored here.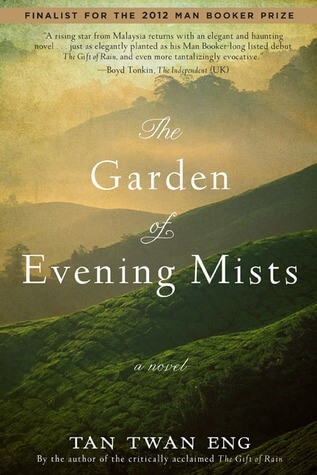 The Garden of Evening Mists, by Tan Twan Eng
Perhaps my favourite book of 2012, this multilayered narrative is as much about memory and storytelling as it is about tea gardens, tattooing, Zen practice, and the horrors of war. Judge Teoh retires from the bench because she has a rare brain disease, and she returns to the tea estates of her youth, where she once went to heal as best she could from the loss of her sister and her time in a Japanese prisoner-of-war camp. She wants to share the story of the Japanese gardener who helped in that healing, and as she does, secrets from the war of her own life come into focus.
The End of your Life Book Club, by Will Schwalbe
In this simple and moving memoir, Schwalbe details the last two years of his mother's life, with sidetrips into the experiences of people Mary Anne has influenced or been influenced by. As her condition worsens, her diagnosis changes from hepatitis to cancer. While Mary Anne's cancer isn't curable, it is treatable. As Will and his mom sit in endless waiting rooms together, in sessions of chemo and waiting for scans and before speaking with doctors, they find themselves asking each other what they're reading, and Will proposes a very special book club: why don't they read the same books at the same time and discuss them?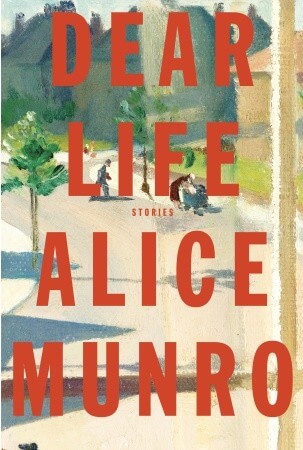 Dear Life: Stories, by Alice Munro
In her latest collection, Dear Life, Munro surpasses herself. This is a gathering of stories set mostly in rural Ontario ("Munroland"), mostly in the not-too-distant past, that are as much about what is remembered by the narrator as what isn't, as much about what is left out of the story as what is brought into it. This book is a work about the shifting nature of memory and the way we build and rebuild our own narratives.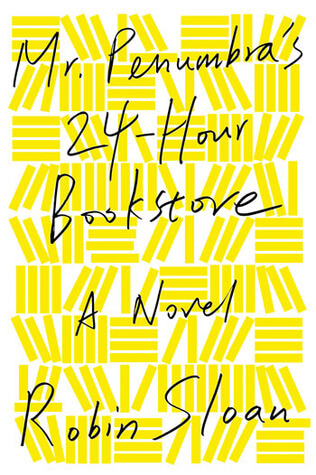 Mr. Penumbra's 24-Hour Bookstore
What do you get when you cross a high-stakes quest, an age-old mystery that must be solved by solving puzzles, a secret society, references to Dungeons & Dragons, the plight of late-twentysomethings still looking for their path, and all of the computing power at Google HQ? Why, Mr. Penumbra's 24-Hour Bookstore, of course. Robin Sloane's debut is frothy and nerdy, adventurous and romantic, and, much like Mr. Penumbra's titular store, houses more than is at first evident.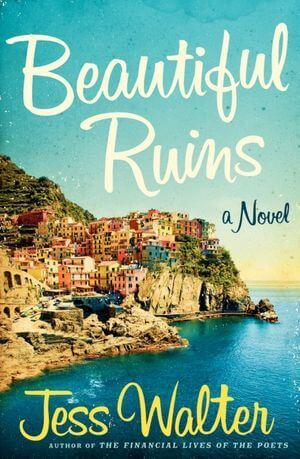 Beautiful Ruins, by Jess Walter
Along the rocky coast of 1960s Italy, a glamorous, dying American movie star leaves the set of Cleopatra to stay in a young proprietor's tiny hotel. In present-day Hollywood, scripts are pitched, souls are destroyed, and dreams are fought for. The two worlds and times collide in the story of Pasquale Tursi and Dee Moray, with appearances by Richard Burton himself. The characters are all flawed, with no fairy-tale happily ever afters, but passion in all its forms abounds in this exuberant, ambitious novel.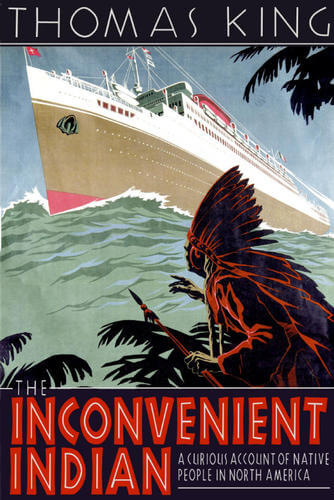 The Inconvenient Indian: A Curious Account of Native People in North America, by Thomas King
Sharp, Witty, and full of the kind of history you likely weren't taught in school, King's examination of White–Native relations from first contact onward is at times scathing, sometimes hopeful, and filled to the brim with mind-blowing and often deeply disheartening facts, as well as brilliantly drawn conclusions. Incredibly readable and often uncomfortable, this is the year's must-read for any North American who wants to talk history, politics, and equality.