Today I turn 30. I love birthdays for the chance to celebrate with friends and also to reflect on where I've been and where I'm going. I thought it fitting to take a look back today at the 30 books that have shaped me, books that I've adored or obsessed about over the years, books that have shifted the way I've thought about reading and life in some way. These are not necessarily the books that make up my all-time favourites list now, or even books that I think are the best written. These are the books, in roughly chronological reading order, that mattered to me at particular times in my life, that have influenced the reader and the person I have become.

The First Decade


Whose Mouse Are You? written by Robert Kraus,
illustrated José Aruego
I'm pretty sure I can still recite this rhyming tale of a little mouse who is all alone and embarks on a journey to free his mommy from the insides of a cat and his daddy from a mousetrap. My mom and I read it as a call-and-response, with her asking the questions ("Then whose mouse will you be?" and me giving the answers: "My mommy's mouse, she loves me so!")

Dar Tellum: Stranger from a Distant Planet, by James R. Berry
This title is out of print and unobtainable, it seems. My father read it to me when I was in about grade one or two (I was fascinated with science fiction from an early age). I've forgotten a lot of it, but I remember thinking about it for a long time after we finished it. A young boy is daydreaming in class when he is reached telepathically by a being from a different world. I was overwhelmed with wonder by the possibilities this book presented. [Edit: the fantastic Marc found a copy of this book for my birthday after reading this post. AMAZING!]


I Want to Go Home, by Gordon Korman
I read so much Gordon Korman growing up. All of the Bruno & Boots books, No Coins, Please, The Twinkie Squad and many more. But my all-time favourite (and one that is still hilarious, twenty-plus years later) is the story of Rudy Miller and Mike Webster, both sent to Camp Algonkian for very different reasons, both bent on getting off the island and going home—by any means necessary.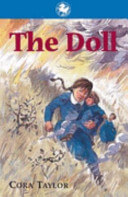 The Doll, by Cora Taylor
Another book that I read over and over, The Doll is the story of Meg, a girl suffering from rheumatic fever, who stays with her grandmother and is given an antique doll to comfort her. Whenever she falls asleep, the doll magically transports her to pioneer times, into the body and life of a girl named Morag, and she lives a double life as an invalid by day and an adventurous settler by night.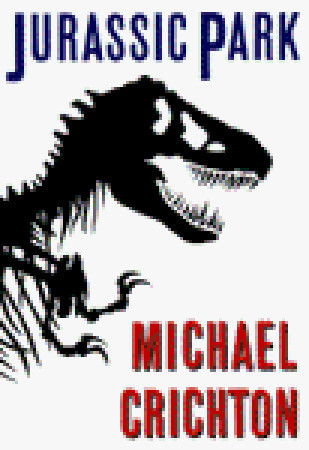 Jurassic Park, by Michael Crichton
This was my very first adult book. I read Jurassic Park in grade 4, during my paleontology phase. I remember having difficulty with things like "CD-ROMs" (and probably, looking back, chaos theory) but I was totally in love with the joy, terror, and adventure of this world where dinosaurs had been resurrected.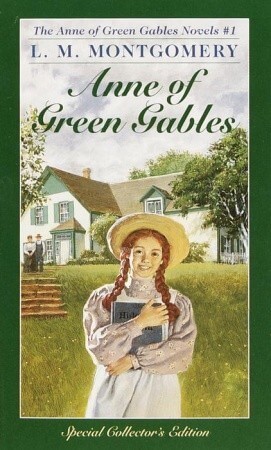 Anne of Green Gables series, by Lucy Maude Montgomery
While it couldn't be more different from Jurassic Park, I loved the story of Anne so much. I imagined I was Anne, on the windswept coasts of Prince Edward Island, with the dashing Gilbert and the loyal Diana at my side. So much romance and delight!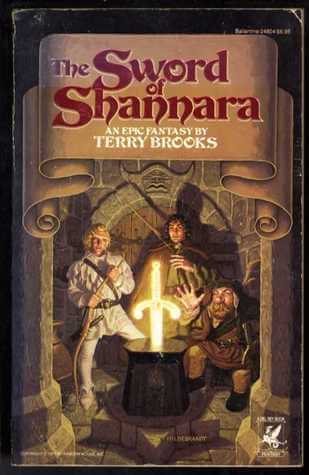 The Sword of Shannara series, by Terry Brooks
I read the Shannara books in grade 5 before I'd even heard of hobbits or rings of power. It was my first foray into real high fantasy and opened my eyes to the fantastical worlds, great hardships, and magnificent journeys that can be undertaken by dwarves and elves and wizards.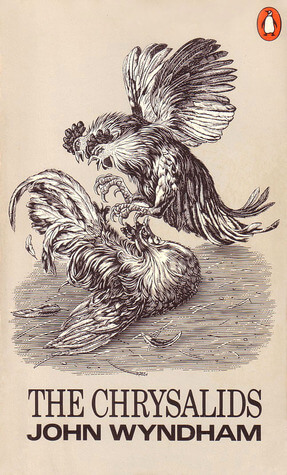 The Chrysalids, by John Wyndham
This was another book that held onto me for a very long time after I read it. I could picture the strange spider-limbed man and could taste the excitement tinged with fear felt by David and the others. Looking back, I realize this would have been my first real dystopian read, and is in many ways still the measure of a good dystopian story for me.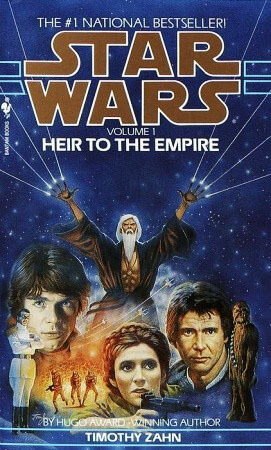 Heir to the Empire trilogy, by Timothy Zahn
Did you know there were BOOKS about STAR WARS? This was a huge discovery for me. I devoured every Star Wars book on the market, and these were the first, continuing the stories of the characters I loved so much from the movies I could recite by heart. Zahn is still my favourite Star Wars writer, and he introduced some of the best new characters, especially Grand Admiral Thrawn and Mara Jade, the Emperor's Hand.
The Second Decade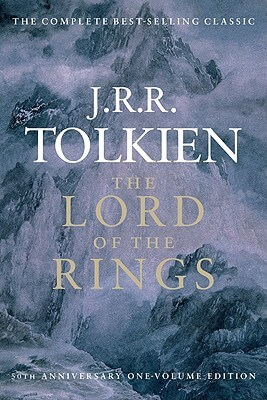 The Lord of the Rings trilogy, by J.R.R. Tolkien
So after reading the Brooks books and various other fantasy, I turned my attention to LotR. And oh my, I realized I was at the big-kids' table. I devoured the trilogy in grade seven and again in grades nine and twelve (in a way that I haven't been able to since, in fact). The intricate storylines, the sweeping, huge settings, the massive, desperate stakes, and the wonderful characters informed my world.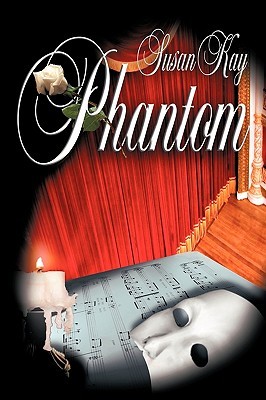 Phantom: The Novel of his Life, by Susan Kay
This story of the Phantom of the Opera, from his birth to beyond his death, captivated me. The tragedy of his mother, who forced him to wear a mask and could never love him as he needed to be loved, of his wild, psychopathic genius, and of his eventual obsession with the young singer who bears an eerie resemblance to his own mother by turns entranced me, repulsed me, and broke my heart.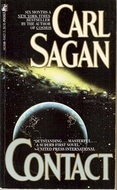 Contact, by Carl Sagan
Along with some of the other classics of the genre, including Arthur C. Clarke's Rama series, Isaac Asimov's Foundation books, and Robert Heinlein's Stranger in a Strange Land, Contact widened my understanding of what science fiction was and could be, and the ways the world could be understood that I'd never even considered before. I identified so strongly with Ellie Arroway and her journey both in her life and across the stars.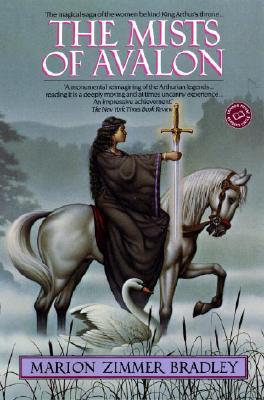 The Mists of Avalon, by Marion Zimmer Bradley
Mists was another paradigm-shifter for me. I'd always loved Arthurian legend, and when I discovered this 1000-plus-page tome that was a retelling of Arthur from the point of view of the women of the tale, I was in love. Every character, every flaw, every tragedy, the deeply well-imagined history and religion and social conventions, the clashing of the old, female-oriented pagan religions with the new Christianity spreading through England, and the way that familiar stories were shifted and told through this feminist lens were revelations to me.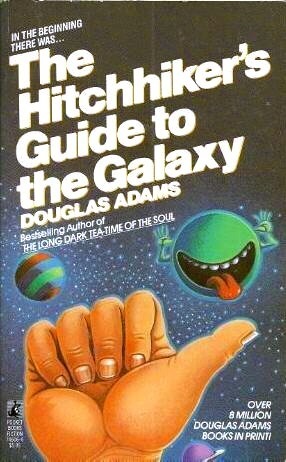 The Hitchhiker's Guide to the Galaxy series, by Douglas Adams
A trilogy in four (and then five) parts, you say? I was intrigued by the apparent error (my nascent editorial mind already at work, perhaps) and I was guffawing within the first few paragraphs. I wanted to be a hoopy frood, man, I wanted to travel the galaxy in a ship with an improbability drive and see Magrathea, and I felt Arthur Dent's pain when he pointed out that the plans for knocking down his home were on "public display" in a dark cellar "in the bottom of a locked filing cabinet stuck in a disused lavatory with a sign on the door saying 'Beware of the Leopard.'" Hee.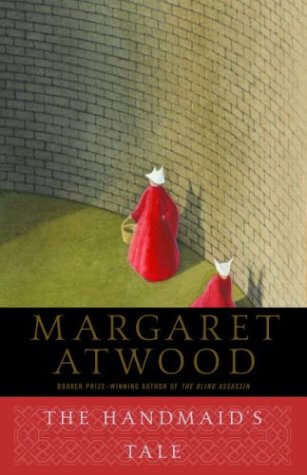 The Handmaid's Tale, by Margaret Atwood
Assigned in grade eleven English class, this book informed the feminism that had been growing in me since I was ten and realized the boys never passed to me when I played bopper hockey, and was another incredibly well-imagined dystopian future that I could all-too-easily see coming to pass. It started me on a Margaret Atwood binge and also showed me that there were these amazing Canadian authors I really should be reading. . .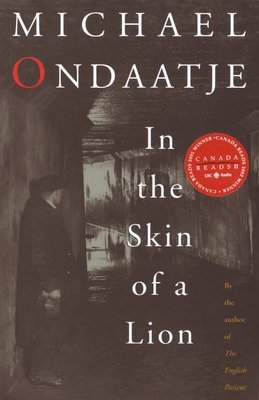 In the Skin of a Lion, by Michael Ondaatje
Enter Mr. Ondaatje, whose every word is perfection, whose every sentence is a thoughtful, evocative creation that opens up new worlds. Lion was my first Ondaatje and is still my favourite, and the reading of it began my lifelong love affair with its author. The book took on new meaning for me years later when I moved to Toronto, where it is set, and saw for myself places like the Prince Edward Viaduct, layering fiction and history and reality in new ways for me.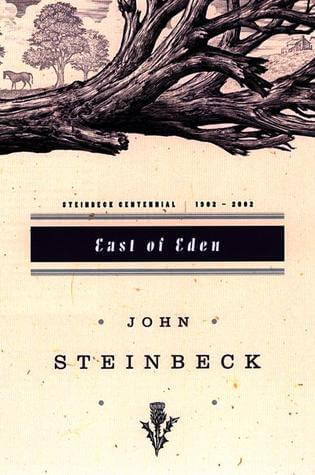 East of Eden, by John Steinbeck
Having read Grapes of Wrath the year before and thinking it not bad, I couldn't believe the power of East of Eden in grade twelve. This book put forth the potency of words and apparently small differences in meaning in ways I'd never considered before; the discussion of the meanings of timshel is one that turned over and over in my mind.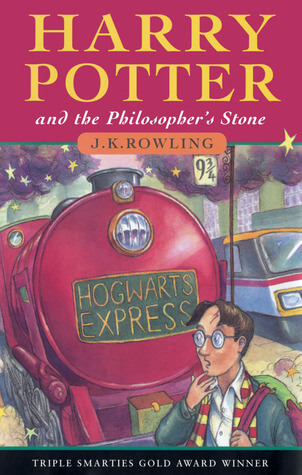 Harry Potter and the Philosopher's Stone and series, by J.K. Rowling
I didn't want to read these books everyone was talking about. Way too popular, way too everywhere. I wanted to be reading obscure stuff. But for my eighteenth birthday a friend gave me Philosopher's Stone and told me to shut up and read it. Within the week I'd purchased the next three and could not believe I had to wait until the fifth book came out. Harry was my first real experience of barely being able to contain myself as I waited for the next installment to arrive. I immersed myself in the internet fandom and knew everything about everything, from minor characters to plot points that never made it into the books.
The Third Decade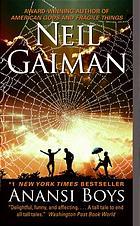 Anansi Boys, by Neil Gaiman
I'd heard this guy's name a bunch, and I was sorta-kinda aware of some series of comic books or something he wrote? Standing in line at Chapters on my break one day, buying another book as a gift, I noticed this title on the rack of new paperback releases. I picked it up, and it blew my mind with its combination of fantastical, religious imagery, its philosophical concepts that were never condescending, its terror, its humour, and its ripping great story. I became a devoted fan of Neil Gaiman and read backward through all of his other books, including the darkly terrifying Sandman series of graphic novels.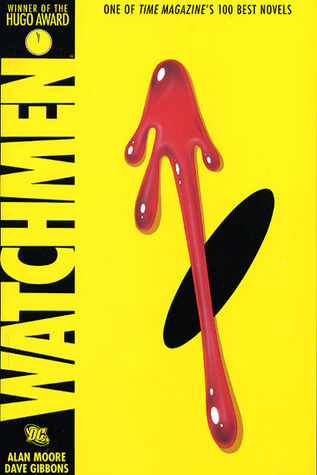 The Watchmen, by Alan Moore
But before I read Sandman, my first graphic novel was The Watchmen. I'd heard whispers about a possible movie, and mixture of excitement at seeing it onscreen and fear that it would get screwed up in the translation piqued my curiosity. I loved the setting, the violence, the intertwined stories, the looming fear of the Cold War that I was too young to have experienced, and the flaws of the costumed heroes doing their best (and worst) for humanity. This book started me reading graphica.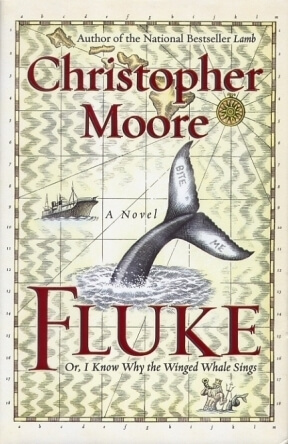 Fluke, or, I Know Why the Winged Whale Sings, by Christopher Moore
I picked this up in a bookshop because I was intrigued by the cover: a whale's tail with the words "Bite me" upon it. Moore's humour is nothing short of zany and preposterous and wonderful, and Fluke started me on a journey through his marvelous books, ending with his newest, Sacre Bleu, which is his masterpiece. I picked him up by chance, but I love him to pieces and still can't read him on a subway without garnering stares for all of my giggling.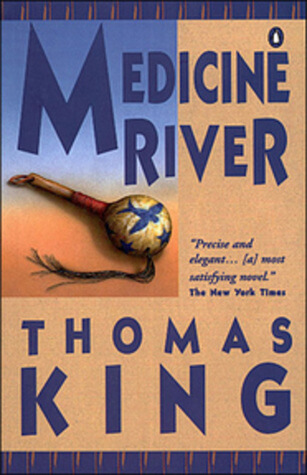 Medicine River, by Thomas King
Assigned in my Intro to Native Studies class, this book shifted the ways I saw storytelling, emphasizing more about characters and a meandering, conversational style unlike anything I'd ever read before. It also gave me a window into different aspects of Aboriginal experiences in a way different from memorizing historical facts and traumas. Truly, this is one of those books that teaches without preaching, imparting understanding in a way that only fiction can.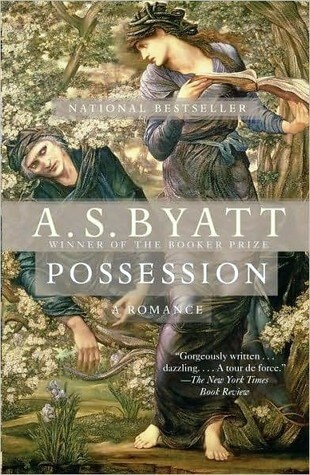 Possession, by A.S. Byatt
As I began to struggle with ideas of my future, realizing how out of place I felt in graduate studies and how trapped the idea of doing a PhD and becoming a professor made me, I happened to pick up Possession. I'd seen the (inadequate) movie version earlier and I spent a summer in the worlds of the book. Its critique of academia resonated so strongly with where I was in life, and its brilliant writing and carefully drawn Victorian and modern English worlds has stayed with me (and helped, among other influences) me to decide to leave the Ivory Tower and become an editor instead.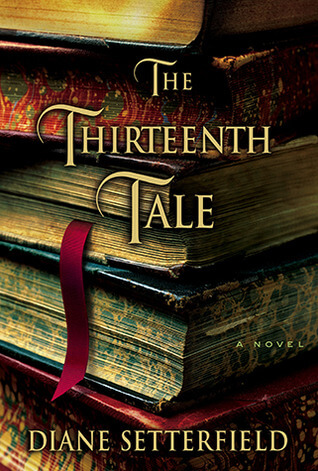 The Thirteenth Tale, by Dianne Setterfield
And in that move from academia to the real world, from my hometown to Toronto, I wandered into a library and realized that suddenly, for the first time in years, I had time to read on my own, purely for pleasure, any book I wanted. I picked this one of the shelf because I liked its cover and its cover copy intrigued me, and it became one of my favourites, a gothic-inspired mystery about the nature of stories and secrets.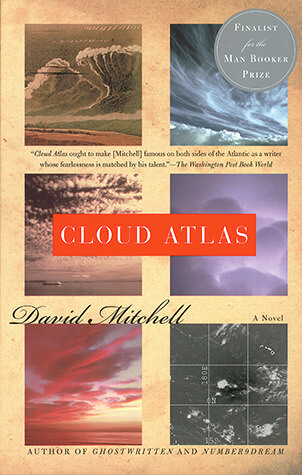 Cloud Atlas, by David Mitchell
You may have heard me mention this one once or twice on this blog! Based on a shared love of Possession, a colleague loaned me her copy of Cloud Atlas and promised me I would love it. And I did. Oh, I did. This postmodern masterpiece that plays with form, with connection, with thematic resonance, is perhaps my favourite book of all time. After writing the Cloud Atlas readalong and having a chance to discuss the novel in detail with such wonderful readers, it's opened the book up for me in ways I never thought possible, showing me deeper, more complex connections than I at first realized. Mitchell is a genius.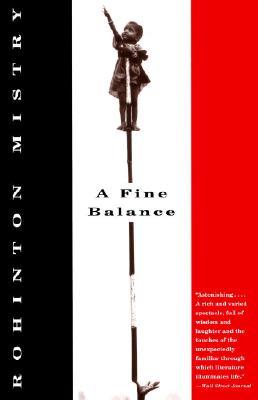 A Fine Balance, by Rohinton Mistry
The sadness. The great, sweeping, oh-so-human tragedy. This was another colleague recommendation, and Mistry's lush writing, deeply human characters, and devastating, grinding, totally unavoidable tragedy showed me new ways that my heart could be opened to experiences outside of my own, to places and people I have never known, to a deeper empathy than I perhaps realized possible.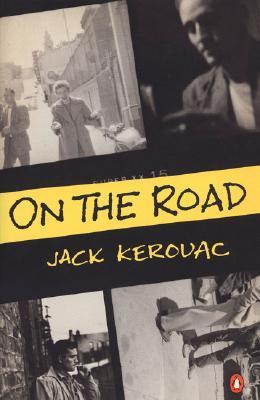 On the Road, by Jack Kerouac
This may seem like a curious entry for me because I really hated this book. I found very little about the prose, narrative, misogyny, or whiny Beat mentality of interest (I really felt like the guy telling him to cut his hair and get a job). BUT, this was the first book my book club ever read. My book club has been going strong for over three years and is an important part of my life and has gifted me with dear friends, and maybe I'd never have joined if I hadn't seen an ad for the club's first meeting online and thought "Hey, I've always meant to read Kerouac!"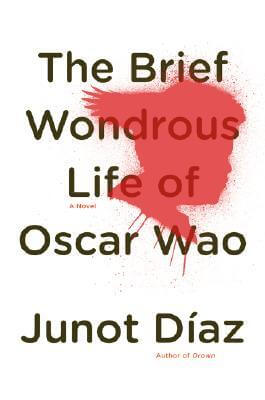 The Brief Wondrous Life of Oscar Wao, by Junot Díaz
This book knocked me over. Its intense language, a melding of Spanish and English, street slang and high academic rhetoric, was like nothing I'd ever read before, and its heavy themes of historical terror in the Dominican Republic under the dictator Trujillo, blended with an element of magical realism in the form of a curse, and, ultimately, all the book had to say about love in all its many forms was a whole new reading experience for me.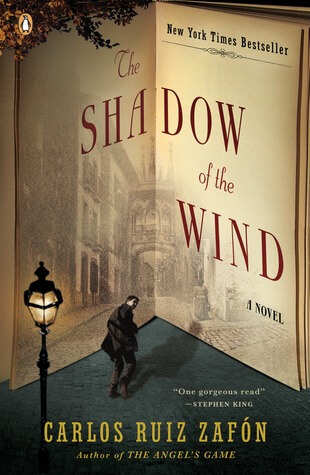 The Shadow of the Wind, by Carlos Ruiz Zafón
High drama, love, death, and a mystery book whose every copy is being destroyed, all in the haunting setting of post-Civil-War Barcelona. From the Cemetery of Forgotten Books to the enigmatic Julián Carax, I was hooked completely. The best part, for me, is that this is a translated book. Zafón's work has been translated from the Spanish by the amazing Lucia Graves, and I return to it again and again as an example of the best of translated fiction. You never feel like you're reading a pale, clunky version of what might have been a good story.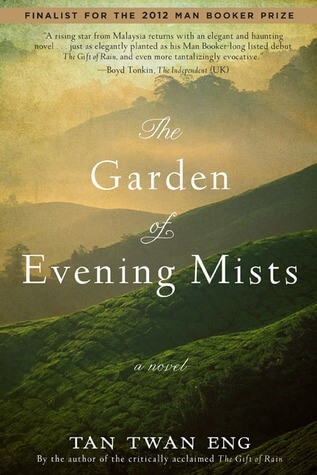 The Garden of Evening Mists, by Tan Twan Eng
The last addition to the list is a book I finished last month. A beautifully written meditation on the nature of memory and healing and gardening and tea, it's also a riveting narrative that takes place in several different timelines and taught me about a piece of history and geography I knew nothing about, Malaya in the 1940s and 1950s. New books surprise in new ways, and this was a delight that I was so happy to have discovered.
---
You might also like: