Alex Hoffman, who tweets as @thatguyalex and blogs at graphicnovelguy.wordpress.com, runs the Metro Toronto Book Club and is the owner of many signed books and even more opinions. With the approach of the Giller announcement this evening, he asked if he could do a guest post. The floor is his. . .
With the imminent announcement of either 419 by Will Ferguson or Ru by Kim Thuy as the 2012 winner, I decided to ruminate on some Giller questions through a guest post here on EditorialEyes.
Do Giller Winners become popular reads?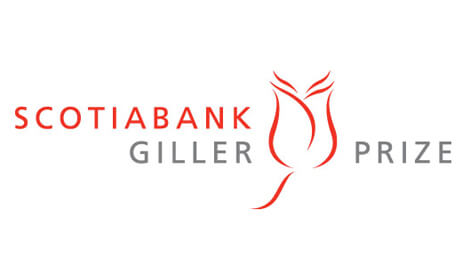 One of the more interesting aspects of running a book club with "book people" (editors, editorial staff, production types) is how hyper-aware I have become of the various major book awards given out in Canada and beyond.
I used to trawl the Man Booker and Giller lists for book club suggestions. Now I have the long list, short list, and award nights in my calendar. I've gone from attending an occasional book signing to bookmarking every publisher's event schedule and organizing my bookshelves into "signed," "want to get signed," and "sadly author has passed so I can't get it signed" bookshelves. I probably go to more book signings than movies in the average year. In short, I am now in the book bubble.
What "book bubble," you ask? The one that I suspect exists for Canadians who tweet in #canlit hashtags, the ones who schedule around the Giller prize announcement, and the ones who cannot conceive of the rest of the country ever asking the question "What's a Giller?"
The Giller has 19 previous winners in its 18 year history (one year was a tie).
I'm considering Goodreads.com ratings in the numbers below: Rohinton Mistry's A Fine Balance and Margaret Atwood's Alias Grace represent 63% of the total number of ratings given out by readers to all 19 former winners. In other words, if we divide the books into A Fine Balance, Alias Grace, and Everything Else:
A Fine Balance – 39,624 Ratings
17 other winners – 37,913 Ratings
Alias Grace – 25,602 Ratings
It would seem inarguable (assuming Goodreads is a reasonable representation of books read) that only two of the nineteen books have achieved a cultural significance where the odds of stopping somebody on the street and saying, "Have you read. . ." might lead to a response in the affirmative. (It is important to note that by choosing a web rating system, I am putting books like Barney's Version, which is almost certainly read by an older audience, at a disadvantage for this post, but I don't have access to past years' book sales charts. Clearly Mordechai Richler is an important literary figure, I am just not sure how many books he sold.)
Does the Scotiabank Giller Prize reward great books?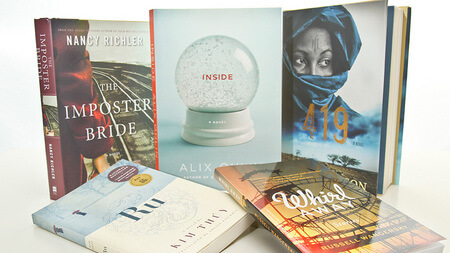 Every award show has its How Green Was My Valley (the 1941 Academy Award winner that beat out both Citizen Kane and The Maltese Falcon in one of hindsight's biggest award gaffes). So I decided to look at the past Giller winners and see what the public (again through Goodreads.com) thinks about the 19 books that have won. Scores are averages of
Rohinton Mistry, A Fine Balance 4.31
Mordecai Richler, Barney's Version 4.14
Alice Munro, The Love of a Good Woman 4.11
Joseph Boyden, Through Black Spruce 4.03
Alice Munro, Runaway 3.98
Margaret Atwood, Alias Grace 3.90
Richard B. Wright, Clara Callan 3.79
David Adams Richards, Mercy Among the Children 3.76
M.G. Vassanji, The In-Between World of Vikram Lall 3.73
Esi Edugyan, Half-Blood Blues 3.65
Linden MacIntyre, The Bishop's Man 3.63
Bonnie Burnard, A Good House 3.53
Michael Ondaatje, Anil's Ghost 3.48
M.G. Vassanji, The Book of Secrets 3.45
Elizabeth Hay, Late Nights on Air 3.42
Vincent Lam, Bloodletting and Miraculous Cures 3.35
Austin Clarke, The Polished Hoe 3.16
David Bergen, The Time in Between 3.08
Johanna Skibsrud, The Sentimentalists 2.59
Depending on your cut-off point, there is a reasonable argument to be made for the category "great" to encompass books with a rating of 3.73 and higher (9/19 of the Giller winners fit this definition). If your definition of "great" is a book with a rating of 3.9 or higher, only 6 of the 19 winners makes it. Only three are really low-rated books (Hoe, Time in Between, and Sentimentalists).
In general, I think the evidence points to the Giller doing a reasonable job of rewarding fiction that readers enjoy.
If you're wondering, and I know you are, the five 2012 nominees are currently rated between 3.57 (Whirl Away) and 3.68 (Ru).
Will you be watching?
Well, that's what comment sections are for 🙂
---
You might also like: