Introduction
Part 1: The Pacific Journal of Adam Ewing (first half)
Part 2: Letters from Zedelghem (first half)
Part 3: Half-Lives: The First Luisa Rey Mystery (first half)
Part 4: The Ghastly Ordeal of Timothy Cavendish (first half)
Part 5: An Orison of Sonmi~451 (first half)
The Story So Far . . .
Of all the stories in Cloud Atlas, this one is my favourite. So much is going on in terms of history, context, politics, and society, and it's set against a highly believable futuristic backdrop and told in a modified form of evolved English. (For example, with the politcal prevalence of corporations in this "corpocracy," many everyday objects are referred to by their once-trademarked names: people drive fords, download information on their sonys, wear nikes on their feet, watch disneys, and so forth.)
This section occurs as a dialogue, the recorded final interview of an imprisoned clone, or "fabricant," conducted by a government archivist. It takes place in a futuristic Korea now known as Nea So Copros,which is governed by a political party/doctrine known as Unanimity. Though much of the world is "deadlanded," technology in this world far exceeds our own. The main character, Sonmi~451, is fabricant who is being asked for her version of the truth in this final interview, before she is sent "to the litehouse." She begins by talking about her life as a server at a fast-food franchise called Papa Song's. Sonmi would awaken with her cloned sisters, recite the Six Catechisms at Matins, work 19-hour days serving and cleaning up after "pureblood" consumers, end the day with Vespers, consume something called Soap, which contains nutrients as well as amnesiads that deaden curiosity, and go back to sleep. Fabricants have limited IQ and vocabulary, but know that after twelve years of service, they are sent to a place called Xultation, their "debt" fulfilled to the corporation that owns them. At this point, they become consumers just like purebloods: the ultimate afterlife for a server.
Sonmi~451 is asked to recall the infamous Yoona~939, who worked at the same teller as Sonmi and who was "ascending": gaining higher consciousness, vocabulary, and knowledge, as well as personality. Dinery manager Seer Rhee noticed Yoona's "deviations from Catechism" and had her checked out, but physically she was performing as genomed. Yet her aberrant behaviour continued; at one point she woke Sonmi before "yellow-up" when everyone else was still asleep in order to show her a secret—first, that Seer Rhee consumed the fabricants' Soap as a drug and could be found passed out at his desk; second, the inside of the lost-and-found closet. Marvelling at the consumers' left-behind jewelry, Sonmi was most shocked by a picture book of fairy tales. The fabricants, who had never been outside the dinery, mistook it for what the rest of the world was really like. Yoona criticized Papa Song and the ideology of Unanimity that has enslaved fabricants. Sonmi, too afraid that they are breaking Catechism, was spurned by Yoona. Hatching an escape plan to reach that world on her own, Yoona~939 was gunned down on New Year's Eve when she tried to make a break for it.
Sonmi did not at the time realize that her own awareness was growing, that she understood Yoona far more than her sisters did, and she didn't draw the connection between her blossoming consciousness and the fact that she and Yoona had worked side by side. After the "atrocity" of Yoona~939, two of the fabricants who had reached their twelfth year were escorted away to leave for Xultation. The rest of the fabricants were examined for deviancy, but were all performing as genomed. Although Sonmi does have a comet-shaped birthmark between her collar and shoulderblade that does not appear on anyone else of her stemtype, she passed the exam.
At this point, Sonmi finds her thirst for knowledge growing. She eavesdrops on conversations and watches the dinery's "AdV" screen as much as possible. And she finds herself pondering the doubts about society and Unanimity that Yoona raised. Once more awakening before yellow-up, Sonmi explores the dinery and discofers Seer Rhee dead from a Soap overdose. She is then confronted by an intruder in the closed dinery: a chauffeur called Chang. She is given a choice: stay in the dinery until the DNA sniffers discover her and accuse her of being a Union spy, or come with him.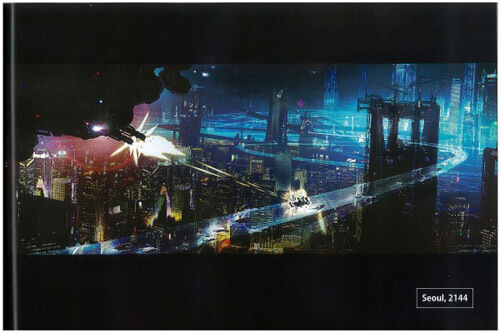 Dizzied by the world she speeds through in Chang's ford, Sonmi is worried that she doesn't know the correct Catechisms to behave properly in her new world. She is dropped off at Taemosan University, where she is given to a postgrad sutdent named Boom-Sook Kim, who has been experimenting on her without her knowledge. Boom-Sook deserts her in his lab for many days with enough Soap to keep her alive. Another fabricant, Wing~027, enters and explains the situation: he is being experimented on for flameproofing of tissue, and she is there for "cerebral upsizing." he also gives her an abandoned sony full of lessons and tells her she must learn to read.
Lazy and from a rich family, Boom-Sook has purchased his PhD dissertation and is unwittingly the reason for Sonmi's stable ascension. Totally unaware of her progress or that he and his plagiarized PhD have caused a huge scientific advancement, he mostly ignores her upon his return, which means she has months on her own to study. Her thirst for knowledge can't be quenched, and she is soon voraciously reading high-level philosophy and political dissertations, hiding her intelligence and her sony from Boom-Sook.
Boom-Sook and his friends decide to use her for drunken target practice one even, aiming for successively smaller pieces of fruit placed on her head. At this point, she is rescued and brought before Dr. Mephi, Boardman of Unanimity, and "architect of the Merican Boat-People Solution," who has kept track of her library requests and realizes how evolved her mind is. She is enrolled in the university and told to study whatever she wishes, in exchange for subjecting herself to scientific tests. She was the back-up experimental case, while Yoona was the first attempt, and she is the first stable, fully-ascended fabricant. As such she poses political, ethical, and scientific problems of all kinds. Though she has the illusions of freedom, she recognizes that she is still a kind of slave, with no choice but to submit to the tests.
Sonmi~451 attempts to attend lectures in person, but she is openly mocked and insulted by the other students. To them she is sub-human and has no right to be in their classes. She has the rest of her lectures downloaded to her sony. Noticing her restlessness and self-confinement to her quarters, Mephi assigns a student, Hae-Joo Im, to take her out and show her a good time. Hae-Joo and Sonmi go to a galleria, where Hae-Joo explains that each family, according to their social strata (which is defined by the amount of money they have) are legally required to spend a specific amount of money each month, because "hoarding is an anti-corpocratic crime" (p. 227). Sonmi is mistaken as a fashion-forward consumer who has deliberately facescaped herself to look like a fabricant.
The next evening they spend together, Sonmi requests that they return to her dinery. Disguised, she is recognized by none of the other servers, who seem to have no memory of the Sonmi who disappeared one day, and who have no wish or ability to talk about the outside world or a life outside of serving, in spite of her prompting. The consumers in line accuse her of being an Abolitionist and a Unionist. She and Hae-Joo leave the dinery, Sonmi's eyes opened to the fact that fabricants really are slaves and nothing more.
are watching a disney entitled The Ghastly Ordeal of Timothy Cavendish. The disney is interrupted halfway through when Hae-Joo receives a message: Mephi has been arrested as Union spy, and Unanimity enforcers are coming to arrest Hae-Joo and kill Sonmi~451 on sight. At this point, Hae-Joo tells Sonmi that he is not exactly who he has claimed to be, and the section ends.
Some Thoughts…
Oh, I love this section, and for so many reasons. First, let's talk about language. This is first story where Mitchell is doing more than just showing what a good ear he has for dialect and time period. He's not mimicking Melville or writing modern-day British farce. He is actually creating a new form of English here, one based on the historical and political setting of Nea So Copros. Spellings have simplified (losing the "gh" from words such as "litehouse," the "ex" for words like "xcise" or "xperiment"), and new words are added to the lexicon, or used in new ways: to betray someone is to "judas" them, for example. People get their teeth "emeralded" to be fashionable, old people are "dewdrugged" to remain youthful in appearance; one "curfews" at night or "thruways" to a new destination. Even "orison" is a word that is rarely used in today's English: an orison is a prayer, and in this dialect is used as both a noun and a verb: this is Sonmi's orison, which the archivist has orisoned. The meaning has altered, and seems to speak more to Sonmi's version of the truth, or her story, rather than a prayer.
Concepts have also been altered in the way society sees and uses them, in particular the concept of the "soul." The fabricants have no soul, but the consumers do. The soul is quantified in the consumers' soulrings and is used to purchase things. Because dollar amounts alone determine prejudice and social strata, and because corporations and consumers are what the political system is founded upon, this interpretation of what a person is, what a soul is, is fascinating—and totally accepted by everyone in society, while it seems as foreign to us as free will and individualism would seem to a 12th-century serf. Indeed, the slavery of the fabricants is as normal and acceptable to this society as the slavery of black people in Adam Ewing's time. The corpocracy is even described by the archivist as the natural order: "future ages will still be corpocratic ones. Corpocracy isn't just another political system that will come and go—corpocracy is the natural order, in harmony with human nature" (p. 234).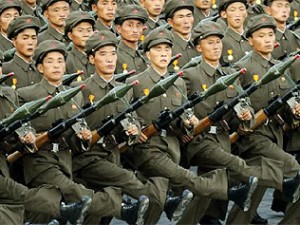 The archivist is a young man, one who is putting his career and future on the line for this interview. Unanimity has branded Sonmi~451 a heretic who has no business being archived because she cannot possibly offer anything to future generations. Genomicists, who see Sonmi as "holy grail," had to pull strings to have "the right to archivism" enforced (p. 189). Through the archivist's youth and genuine shock at some of her statements, we see how heretical indeed Sonmi~451's ideas are. What she has to say about slavery and the flaws of corpocracy are shocking to him. We don't yet know what happens to lead Sonmi to imprisonment and execution, but we sense that it must have to do with her heretical beliefs and her connection to Hae-Joo Im. As she says, "to enslave an individual troubles your consciences, Archivist, but to enslave a clone is no more troubling than owning the latest six-wheeler ford, ethically" (p. 187).
And speaking of souls and heretics, the total melding of church and state fascinates me here. There doesn't, in fact, seem to be a word for "religion" at all, nor any discussion of a deity, though religious terminology and imagery is rife throughout the narrative. The fabricants are controlled through their Catechisms and their unflagging (and genetically/chemically programmed) faith in Papa Song as a kind of god. The manager of the dinery is referred to as "seer," which is both a shortening of the word "overseer" and a word with religious or spiritual overtones. And because Sonmi has done something against the government, she is a heretic. There is also a sort of reverse-Marxist thing going on with the government here. Unanimity is also referred to as the Juche, a political ideology but also a Korean word that refers to the "main body" or proletariat, who control the corpocracy and enforce the quota of dollars every member must spend. We seem to have a blend of North and South Korea in Nea So Copros in this totalitarian, consumerist regime.
The indictment of consumerism is strong here, a lens being held up to our current society, a way of saying "See what we could become?", which is what good science fiction should do. Catechisms as a way of controlling the behaviour of lower classes is telling as well. The world they live in, though it contains elements to struggle against, makes sense to the characters, just as much as ours makes sense to us. Sonmi watches the movie version of Timothy Cavendish's section and is puzzled by much about our society that we take for granted: that people "sagged and uglified as they aged…Elderly purebloods waited to die in prisons for the senile: no fixed-term life spans, no euthanasium. Dollars circulated as little sheets of paper and the only fabricants were sickly livestock. However, corpocracy was emerging and social strata was demarked, based on dollars and, curiously, the quantity of melanin in one's skin" (pp. 234–35). I'm not quite sure which "fabricants" she's referring to, but it's interesting that she takes for granted that old people can and should use dewdrugs to remain attractive and that at the end of a fixed amount of time, people should be euthanized for the good of society. But, as we've seen across all the stories so far, certain themes resonate. Prejudice and societal predacity may no longer be based on skin colour or gender, but it certainly exists based on money, not to mention the enslavement of fabricants.
The theme of ascension is at the forefront of this narrative, with Sonmi's intellectual rise from almost-mindless server to accomplished thinker called her "ascension." We also see time and history as a sort of upward narrative, with society (theoretically) learning from past mistakes to rise above them, and with Sonmi's intelligence and understanding ascending the more she reads past thinkers. She also comes across the problem of banned information: indeed, her very name, Sonmi~451, is an allusion to Ray Bradbury's Fahrenheit 451. Many of the old treatises and even forms of entertainment, like the "disney" Sonmi and Hae-Joo watch together, are banned by Unanimity, and Sonmi's own experiences and testimony were nearly banned from being archived. Unanimity is trying to erase any ideas or beliefs that might threaten its existence, which, of course, dooms its society to repeat past mistakes. The slavery seen in Sonmi's time mirrors that of Adam Ewing's in the 1850s. Abolitionists are spoken of with the same derision by those in society who benefit most from slavery. Further, without really knowing a lot about the society we're reading about, it's tough to tell the difference in ideology between Unanimity and Union. Even he names sound similar, and they are obviously bitter enemies, bent on destroying each other.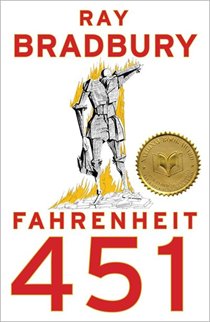 Of the several points of connection in this section with the ones that have come before it, my favourite occurs on page 210, the first time Hae-Joo enters Boom-Sook's lab. Sonmi is still Boom-Sook's experiment at this point. She has been ignored for months. But when Hae-Joo enters, "he did an unusual thing: he looked at me…Purebloods see us often but look at us rarely. Much later, Hae-Joo admitted he was curious about my response." This reminds me so much of the first moment of connection between Adam Ewing and Autua: "Then a peculiar thing occurred. The beaten savage raised his slumped head, found my eye & shone me a look of uncanny, amicable, knowing!" (p. 6). Other points of connection include, of course, the comet-shaped birthmark and the viewing Timothy Cavendish's movie. There are also a nod toward Luisa Rey and her struggles with the evil Alberto Grimaldy, when Sonmi watches a Juche Boardman opening a "newer, safer, nuclear reactor, grinning as if his strata depended on it" (p. 231).
Sonmi also raises some interesting philosophical questions, particularly about happiness. She is lost in existential crisis as she learns more and more yet continues to be subjected to the whims of the university and government who own her: "What was knowledge for, I would ask myself, if I could not use it to better my xistence? How would I fit in on Xultation nine years and nin stars later with my superior knowledge? Could amnesiads erase the knowledge I had acquired? Did I want that to happen? Would I be happier?" (p. 224). Can Sonmi~451 ever fit in with "where she came from" again, or should she, now that she has evolved? She puts it simply and eloquently upon her return to the dinery: "Kelim~889 cleared the table next to us; she had already forgotten me. My IQ may be higher, but she looked more content than I felt" (p. 231).
So what do you think about this foray into the future? Do you like the style of this section? Do you find the social context plausible? Are you rooting for Sonmi~451's plight?
---
You might also like: