Violent political realities in Sierra Leone and their lasting physical and psychological traumas form the backdrop of Michael Wuitchik's gritty debut My Heart is not My Own. neck.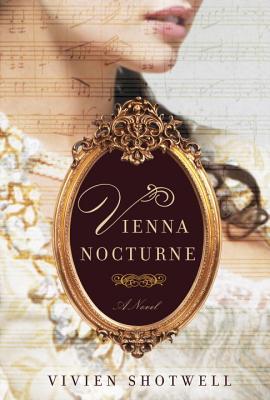 "Anna had seen many virtuosi play. Wolfgang Mozart surpassed them all. He exhaled, and so many breathing notes unfurled from his unhesitating hands. He played as she had always wished to sing—how she imagined she might sing if she were not so excitable and striving, but selfless and assured, bound to music alone. "
– Vienna Nocturne, Vivien Shotwell
In the late 1700s, a young English soprano sets sail with her overprotective mother to find fame and fortune on the Italian stage. And find them Anna Storace does with the company at La Scala Opera House. In Vienna Nocturne, by opera singer Vivien Shotwell, we follow "L'inglesina" from her carefree heights in Milan to Austria where great suffering, great love, and the incomparable Mozart await her under the watchful reign of Joseph II.
It's easy to throw on some "soothing" Mozart when we're reading or studying, or to think of Mozart's music as old-fashioned. But debut novelist Shotwell allows us to peek behind the curtain of one of the greatest moments in operatic history, giving us a keen reminder of the drama, personalities, and political intrigue at play as this music was being composed. Based on the real life of the celebrated soprano who originated the role of Susanna in The Marriage of Figaro in 1786, Vienna Nocturne is about not just the passion in the music, but an illicit love affair between Anna and the married upstart composer Wolfgang Mozart.
This interesting premise allows us to delve into classical history, making us think about the music we listen to in a different way. The story follows Anna from her girlhood, as she shyly presents herself for singing lessons to the master castrato Rauzzini, then onward to Italy. The Italian style of opera reigned supreme across Europe, and Anna soon secures herself the spot of prima buffa, leading lady, playing the romantic lead—onstage and in the wings—with the charming rake Benucci. This setup takes up the first third of the book, and it is delightful to see Anna finding her courage and her place on the stage. Rauzzini is a wonderful character, and though his role is small, he is a formidable force in Anna's life. Once in Milan, her fumbling, girlish feelings for Benucci make the heart ache, and the world of La Scala and Salieri's opera, make for entertaining historical drama.
After this setup, the action move on to Vienna, and to Mozart. Shotwell's Mozart is charismatic, a wunderkind from an abusive past who is part schoolboy silliness and part maestro. Some of the most interesting passages in the book centre not on Mozart himself but on the talk surrounding him. A champion of German opera, he is constantly second in favour behind Salieri and Italian opera in general. His style is consider outrageous, with too much ornamentation. His ability to improvise and create variations on themes is mocked for being too complex, overwhelming the listener. And his masterpiece, The Marriage of Figaro, is too long and too difficult to sing.
Also interesting is the court of Joseph II and the interactions between the various singers, composers, musicians, and hangers-on. You really get a feel for how much work goes into professional opera, how much passion is required—and how much the great prima buffos and buffas were the rock stars of their age. Unfortunately, the lush historical setting is never explored fully. Vienna in the 1700s should provide all sorts of rich detail, sumptuous visuals, exotic tastes and smells, but it feels like little more than set dressing, a quickly painted backdrop that never plays an active role in the book.
Too, the characters never come completely alive, feeling instead like somewhat wooden puppets enacting a play for us. Part of this has to do with pacing issues. Too much time is spent introducing us to Anna and Benucci before Mozart ever comes onto the scene. Major events, including a period of violence that affects the shape of Anna's life, takes place in matter of pages, and is too distanced from us in the prose to really affect the reader. Even as Anna's life takes a dark turn from its former frivolity, with her voice and therefore her entire identity threatened, there is no real emotional connection. The romance between Mozart and Anna feels more an afterthought. Neither character seems fully invested in the affair, which may be because the author is too tentative in taking charge of her real-life characters and their actions. Moral questions concerning Mozart's wife, whom Anna knows and likes, are never really explored. (For a similar premise that goes much deeper into philosophy and betrayal in an illicit Viennese affair, check out Freud's Mistress by Karen Mack and Jennifer Kaufman.)
This distancing of narrative and emotion is frustrating, especially because the characters themselves are all caught up in stories of passion, within their own lives and in their music. Thankfully, Shotwell's talent for describing music shines. Her descriptions of commedia dell'arte, of the differences between the music played by Mozart versus less skilled musicians, and of the way music makes Anna feel, are a joy to read. A light, serviceable historical novel, Vienna Nocturne is at its best when it makes us think about how we experience classical music.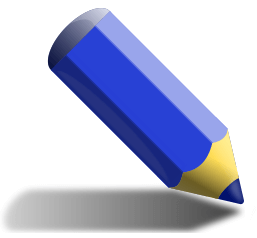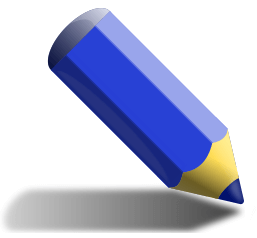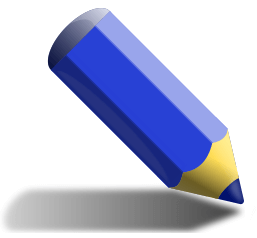 Three out of five blue pencils
Vienna Nocturne, by Vivien Shotwell, published in Canada by Bond Street Books, © 2014
Available at Amazon, Indigo, and at fine independent bookstores everywhere via Indiebound.
Book provided to me by Bond Street Books in exchange for a fair review.
You might also like: