Violent political realities in Sierra Leone and their lasting physical and psychological traumas form the backdrop of Michael Wuitchik's gritty debut My Heart is not My Own. neck.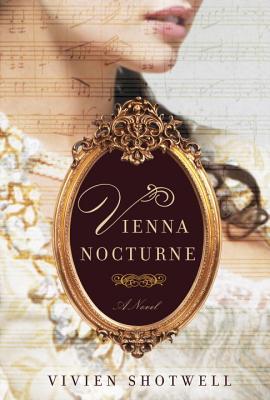 "Anna had seen many virtuosi play. Wolfgang Mozart surpassed them all. He exhaled, and so many breathing notes unfurled from his unhesitating hands. He played as she had always wished to sing—how she imagined she might sing if she were not so excitable and striving, but selfless and assured, bound to music alone. "
– Vienna Nocturne, Vivien Shotwell
In the late 1700s, a young English soprano sets sail with her overprotective mother to find fame and fortune on the Italian stage. And find them Anna Storace does with the company at La Scala Opera House. In Vienna Nocturne, by opera singer Vivien Shotwell, we follow "L'inglesina" from her carefree heights in Milan to Austria where great suffering, great love, and the incomparable Mozart await her under the watchful reign of Joseph II.
It's easy to throw on some "soothing" Mozart when we're reading or studying, or to think of Mozart's music as old-fashioned. But debut novelist Shotwell allows us to peek behind the curtain of one of the greatest moments in operatic history, giving us a keen reminder of the drama, personalities, and political intrigue at play as this music was being composed. Based on the real life of the celebrated soprano who originated the role of Susanna in The Marriage of Figaro in 1786, Vienna Nocturne is about not just the passion in the music, but an illicit love affair between Anna and the married upstart composer Wolfgang Mozart.
Continue reading "Romantic improvisation: a review of Vienna Nocturne by Vivien Shotwell" →