Introduction
Part 1: The Pacific Journal of Adam Ewing (first half)
Part 2: Letters from Zedelghem (first half)
Part 3: Half-Lives: The First Luisa Rey Mystery (first half)
Part 4: The Ghastly Ordeal of Timothy Cavendish (first half)
Part 5: An Orison of Sonmi~451 (first half)
Part 6: Sloosha's Crossin' an' Ev'rythin' After (whole story)
Part 7: An Orison of Sonmi~451 (second half)
Part 8: The Ghastly Ordeal of Timothy Cavendish (second half)
Part 9: Half-Lives: The First Luisa Rey Mystery (second half)
Part 10: Letters from Zedelghem (second half)
The Story So Far . . .
October 10th, 1931. Two days have passed since Robert Frobisher's last missive to Rufus Sixsmith. Composer Vyvyan Ayrs has been ill for several days, which leaves Frobisher to his own devices and his own composing. Friend of the Ayrs clan Morty Dhondt takes Frobisher in his motorcar to a cemetery in Zonnebeke: it seems Frobisher has made inquiries to the War Graves Commission, who believe that his brother Adrian, killed in the charge on messines Ridge, might be buried. He looks through the graves in the F section but can find no trace and so lays his bouquet of flowers on the next closest grave, thinking perhaps that Adrian and this other soldier might have encountered one another at some point.
We also learn that the young Robert was mercilessly compared (and found wanting) to his deceased, sainted brother at home, which he'll never forgive his parents for. He recalls how aural his brother's letters from the front were, full of sounds of explosions, bullets, and screams.

On the way back, Dhondt and Frobisher accidentally hit a gigantic pheasant that chose that moment to cross their path. Frobisher finds a rock and puts the injured creature out of its misery, reflecting that bashing a bird's skull in is in no way similar to shooting a bird. Adjourning to a cafe in the next village, Dhondt tells Frobisher that he and his wife avoid the war by living in Johannesburg: wars, he says "do not combust without warning. They begin as little fires over the horizon. Wars approach. A wise man watches for the smoke, and prepares to vacate the neighborhood" (p. 444). Another war is always on the horizon, he says: "You can see the will to power in bedrooms, kitchens, factories, unions, and the borders of states. . . . The nation-state is merely human nature inflated to monstrous proportions."
Back at Zedelghem, another letter later, and Frobisher is working on his "sextet for overlapping soloists" feverishly, while noting the downturn in Ayrs' health and the despair in Ayrs' wife's (and Frobisher's lover's) Jocasta. Frobisher is no longer drawn to her, too obsessed with his music. Each of the six solos in the first half of the piece is interrupted partway through by the next, and then each continues onward again in the second. He wonders if this idea is gimmicky or revolutionary. When Ayrs is finally back up to working, Frobisher is shocked to find that the old composer has stolen the refrain from Frobisher's own work. When Frobisher confronts him, Ayrs points out that Frobisher can leave at any time. He asks Sixsmith in his letter to broker more book deals with Otto Jansch, now seeing his theft of Zedelghem volumes as his rightful fee.
Jocasta asks him to stay, and he reflects that he doesn't have enough of a nest egg to leave comfortably, but he is really beginning to chafe at how much of his own music is being poached by Ayrs. He's now claiming more responsibility for "Todtenvogel" and is angry that he isn't being credited at all by Ayrs. He feels constricted by the fact that his employer also controls his room and board and wonders if other domestics feel the same way.
Meanwhile, he has reversed position on the Ayrs's daughter Eva: he now finds her to be rather delightful after her three months away in Switzerland. Frobisher is talked into dining with the van de Veldes, the family Eva boards with during the week so she can go to school in Bruges. He finds them all fat and irritating, especially the eldest daughter, whom the family would like to pair off with Frobisher. After a luncheon that Frobisher finds thoroughly mediocre, the group ventures into town, where the rest of the family begs off but Eva and Frobisher climb the clock tower and look out at Bruges. Eva admits to having fallen in love with a musical young man, whom she missed dreadfully when she was away. Frobisher is stunned by this confession. He asks Sixsmith not to be jealous, even as he reports that Jocasta has warned him against any amorous inclinations toward Eva.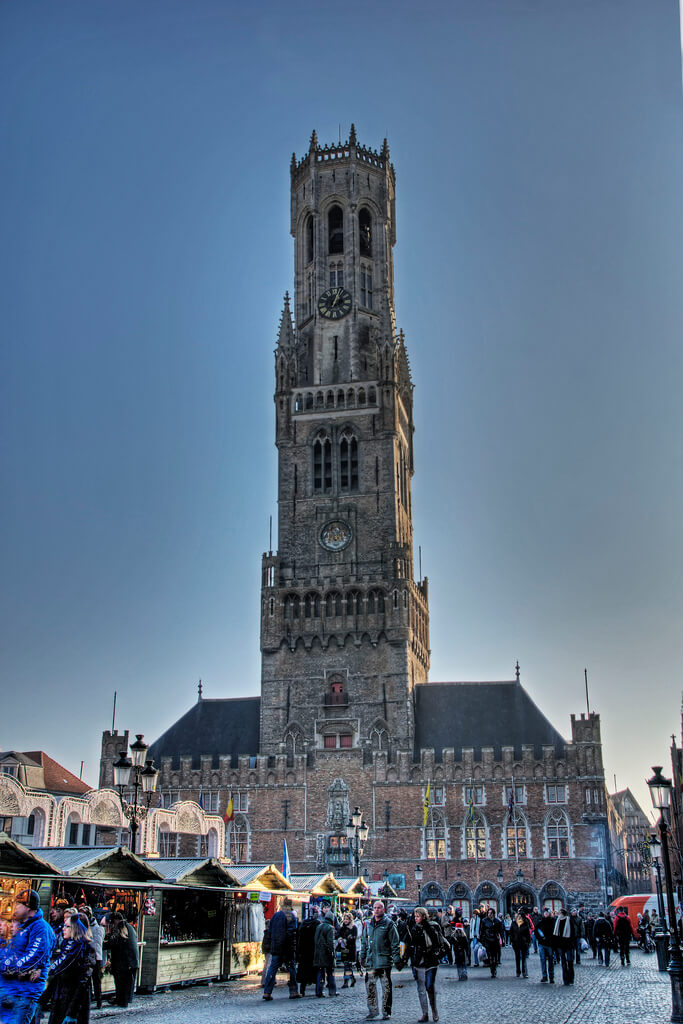 After this missive, originally dated October 21st but spanning some days, another letter follows dated October 24th, in which Frobisher sounds violently unstable, demanding to know where Sixsmith's reply is and ranting about his hatred of Belgium. In the next letter, dated October 29th, Frobisher waxes on about the temptation that is Eva, sounding utterly besotted.
The next letter finds Frobisher writing from a hotel in Bruges, not from Chateau Zedelghem. He recounts what brought him there: first, Ayrs asked him to compose some music, and then give it to Ayrs for a "polish" (and for Ayrs to take credit). When Frobisher refuses, Ayrs threatens to expose him for the disowned, gambling, debt-ridden pariah he is (it turns out Ayrs has known for at least some time) and promises to ruin Frobisher's name so thoroughly that he won't even be able to teach piano lessons in the future, let alone have his work published and performed. Frobisher goes for a walk to clear his head and returns late to find Ayrs asleep. On impulse, he steals Ayrs' Luger and bullets, considers murdering the old man in cold blood, and decides against it because it probably wouldn't ingratiate him to Ayrs' daughter, as well as how being the object of a manhunt would interfere with his own composing time.
Instead, he leaves a note in Eva's room, asking her to meet him at the top of the clock tower, and flees. On the road, he meets Mrs. Dhondt, who takes his lies about a family emergency at face value and drives him into Bruges. There, he plans to meet with Eva and to finish his sextet. He ends the letter with a postscript in which he expresses puzzlement over how anxious Sixsmith's last letter was. He is, he assures Sixsmith, quite fine. He adds that he still has texts to sell to Jansch, and he won't budge from his asking price; he ends by recounting his discovery of the second half of the Adam Ewing volume, which had been torn in half and shoved under one of the legs of his own bed to balance it.
In his next letter, Frobisher obsesses about two things: his sextet and meeting Eva. All the world is music to him. He has stopped taking care of himself, no longer cares about anything but finishing his music and reconnect with his love, Eva. He sees himself as one bright, short life, who whose musical genius is coming to him all at once and will burn him out, rather than someone like Ayrs, who has had little bits of genius spread across a long life. The hotel manager is getting antsy about payment, and Frobisher is only going out in order to catch a glimpse of his beloved. He sounds like nothing so much as a stalker as he watches her from alleys and across parks.
And then, the horrible epiphany: tired of near misses, and assuming that his letters to her have been intercepted, Frobisher goes to the van de Veldes' home during a party, forces himself in, and screams for Eva. When he sees the shock on her face, he takes note of himself in a mirror and sees what he has become. She accuses him of humiliating her in the letters he sent, and is beside herself that he would do so after she told him she'd fallen in love with someone. It wasn't him she was speaking about at all that day in the clock tower, it was a young man named Grigoire, whom Frobisher notes has pianist hands. Grigoire tries to throw Frobisher out, Frobisher goes down fighting and take Grigoire with him, and then he retreats to the hotel to lick his wounds. The next day the opera-loving policeman—the very one who loaned Frobisher his bicycle at the beginning of the first half of this narrative—comes to visit. The hotel manager wants Frobisher gone. Grigoire's parents are rich and influential and are out for Frobisher's blood. Our illustrious composer promises to finish his sextet within the week and then leave Bruges entirely.
The final letter is written from yet another hotel, and begins ominously: "Shot myself through the roof of the mouth at 5 a.m. this morning with V.A.'s Luger" (p. 468). He has quite deliberately planned his suicide, and as it happens, he kills himself after he sees Sixsmith. His worried erstwhile lover, it seems, has come to Bruges to find Frobisher, and Frobisher sees him when they are both at the top of the clock tower. Frobisher sneaks off without being spotted: he doesn't wanted to be deterred, or have Sixsmith feel guilty and responsible for Frobisher's death. He pays his bill in full at his hotel and then moves to another, where he sees the very windmill he napped against on his first day in Bruges: "The very same. Fancy that. Around we go" (p. 469).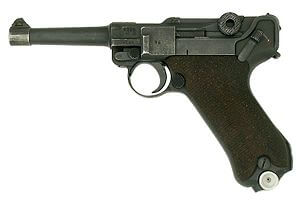 In his letter, he reflects on his death: that he knew he would never see his 25th birthday, that suicide is a deliberate, courageous act, not a rash and cowardly one. He is not being thoughtless: in fact, he decides to do himself in in the tub, with towels wrapped around his head to minimize the cleanup, after having slipped a note of warning under the manager's door so as not to take a chambermaid by horrible surprise.
He begs Sixsmith not to let the masses say he killed himself for love. Eva, he says, was a passing infatuation. Sixsmith, he intimates, is his only true love, and he is in fact committing suicide because now that his sextet is complete, he is a "spent firework." He includes the Ewing book and his completed score that he asks Sixsmith publish and disseminate with the Jansch money, and he asks that it not be given to his parents, who will dismiss it, and Frobisher with it. He concludes his letter with some philosophizing about the cyclical nature of time, and that though he will take his life in thirteen minutes, he and Sixsmith are destined to meet again.
Some Thoughts…
Frobisher, noooo! Oh, this ending tears at me. It's so inevitable, and perhaps that inevitability underlies its tragedy. Not unlike how the second half of Half-Lives is an editorial mess, Frobisher becomes a psychological mess here. Where there are hints of ego in the first half, along with coolly unethical behaviour, signs of madness permeate the second half. The ranting letter followed by the meditation on Eva's temptation is frightening enough, but followed by his postscript asking Sixsmith why he sounds so worried is terrifying. Does Frobisher even remember sending those letters? Does he not know what he sounds like? And poor Sixsmith, coming to Bruges to find him, perhaps to rescue him. You can see how that would haunt him well into the Luisa Rey years.
Frobisher's progression from wide-eyed (if a bit full of himself) schoolboy to extremely arrogant, unstable man is unsettling. The pride with which he views his own small contributions to "Todtenvogel" in part one pale next to his claims to Ayrs that he all but wrote the piece himself. Further, the change in Frobisher's attitude toward pilfering the books is telling: he is now justifying the thefts as a means of paying him what is rightfully his, rather than cheerfully lifting them for the sake of having some cash on hand. I imagine Ayrs is truly shocked and affronted by these claims. Certainly, Ayrs is preying upon Frobisher quite horribly, holding over him his livelihood, his room and board, and, at last, his very reputation, while also taking from him his own ideas; but I think if he were asked, Ayrs would quite truly believe he had done a lot for Frobisher and would not believe Frobisher's contributions are as large as the younger man claims toward the end.
Frobisher's obsessive nature comes to the fore as well, and while his descriptions of hearing all the world as music in the first half ("listened to the distance brass of the engine room and sketched a repetitive passage for trombone based on the ship's rhythms" [p. 46]) were charming, the way music informs his entire world view in the second is far more worrying ("let there be Music and behold. During a six-hour fireside bath last night I scored 12 bars of a funereal march based on 'Ode to Joy' for my clarinetist" [p. 466]). Jocasta barely figures in the second half of the narrative, having been discarded for her daughter and for music.
Further, Frobisher's utterly selfish nature shows itself plainly in the details he chooses to reveal to Sixsmith. We know he's not guileless: he's quite deliberately telling his onetime lover (and, he admits, his only real love) details about his current love life that must be supremely painful for the young Sixsmith to hear. You can imagine the physics student, beside himself with worry at the deteriorating nature of Frobisher's missives, and jealous of beautiful Eva who has so bewitched Frobisher's heart.
There are, of course, a number of parallels in this section to others. As we've discussed earlier, Frobisher's and Cavendish's tones and outlooks are quite similar. They both exist in deeply self-centred worlds, and both see the fault in all situations as belonging to everyone but themselves. His scathing commentary of the van de Velde family, for instance, sounds a lot like Cavendish: "Syrupy as humbugs…The v.d.V. daughters, a hydra of heads… all girls possess a thoroughly unjustified self-confidence. a V. long sofa sagged beneath this family of porkers" (p. 448). (Note, too, the use of "hydra" here, touching most directly on Luisa Rey but also to other stories that reference the hydra.) Cavendish's flight from Aurora House mirrors Frobisher's flight from Chateau Zedelghem. As well, Ayrs' physician is a Dr. Egret, which may be a reference/meant to coincide with Dr. Goose in the Adam Ewing narrative.
Frobisher and those around him reminisce a lot about war in this section, and Frobisher is quite deliberate in the way he draws together a philosophy of a repeating world, of the way that history will forever cycle. The front in Belgium resembles strongly the sketches of the deadlands we've seen in Sonmi's and Zachry's time:
"Beyond Roeselare, the land grows crater-scarred, crisscrossed with collapsing trenches and pocked with burnt parches where not even weeds take root. The few trees still standing here and there are, when you touch them, lifeless charcoal. The skein of green on the land seems less nature revivified, more nature mildewed." (p. 440)
Further, the way he chafes at being under Ayrs' thumb the way the domestic help at his family home lived at the whim of his parents recalls the way the fabricant class and salves are so completely controlled and oppressed by the Juche in Sonmi's time and colonialist Europeans in Adam Ewing's.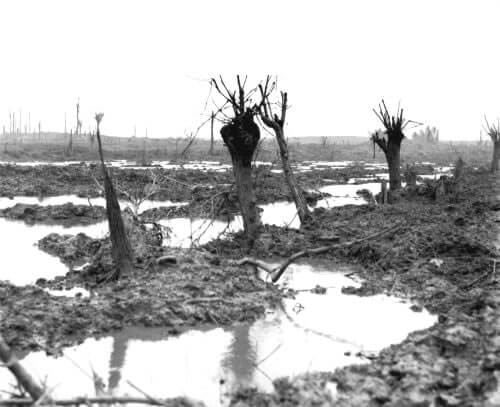 With regard to war, Dhondt the jeweler makes some of the baldest statements in the book, crystallizing the ideas of predation illustrated all throughout. The nation-state, Dhondt says, is just the individual predator writ large. And another war is always coming, because that is human nature: both to fight and to throw off the chains of oppressors. I find it interesting that Dhondt sees fleeing from war as the only sensible solution, living on another continent rather than doing what others see as their patriotic duty. This is rather the opposite of Luisa Rey and Sonmi~451, who subscribe to the "do whatever you can't not do" philosophy. Most interesting that at the end, Frobisher shows a humane and thoughtful side for strangers, making sure his suicide leaves at little mess as possible. His search for his brother's grave is likewise surprising. We see, perhaps, a glimpse of the difficult home life the brilliant but volatile Robert must have had, in the shadow of his heroic brother who gave his life for his country. How could Robert do anything but give his life for his music in the face of that?
The themes of ascent and descent are once more strongly at play here, both physically and metaphorically. The use of the clock tower, climbing up and down, as a key architectural point where the plot unfolds, for instance: this is where Frobisher is transformed by what he thinks is Eva's declaration of love, and where he last sees his only love Sixsmith. And his personal descent here is tragic: his descent into madness, selfishness, and obsession.
Frobisher's music is a meta and unifying element of the book: the six solos that interrupt one another structurally mimic the way the book itself is written. Mitchell pokes a bit of fun at himself, or perhaps winks to his critics, when he has Frobisher wonder if the structure is gimmicky or revolutionary. Frobisher ends his section by spelling out the themes of reincarnation and crisscrossing souls, though he is being a bit more metaphorical, I think, in is final paragraphs:
"Strip back the beliefs pasted on by governesses, schools, and states, you find indelible truths at one's core. Rome'll decline and fall again, Cortés'll lay Tenochtitlán to waste again, and later, Ewing will sail again. Adrian'll be blown to pieces again, you and I'll sleep under Corsican stars again…Nietzsche's gramophone record. When it ends, the Old One plays it again…Time cannot permeate this sabbatical. We do not stay dead long." (p. 471)
---
You might also like: