Introduction
Part 1: The Pacific Journal of Adam Ewing (first half)
Part 2: Letters from Zedelghem (first half)
Part 3: Half-Lives: The First Luisa Rey Mystery (first half)
Part 4: The Ghastly Ordeal of Timothy Cavendish (first half)
Part 5: An Orison of Sonmi~451 (first half)
Part 6: Sloosha's Crossin' an' Ev'rythin' After (whole story)
Part 7: An Orison of Sonmi~451 (second half)
The Story So Far . . .
Sonmi~451's interview picks up exactly where it broke off, so we are thrust somewhat violently back into the narrative. Hae-Joo Im, it turns out, is a member of Union, the dissident rebel group mentioned as a threat to Unanimity in the first part of the story. Sonmi trusts him even though he lied about his ID, and goes with him before the enforcers can reach them. They meet Mr. Chang and escape in his ford, whereupon Hae-Joo and Xi-Li cut open the tips of their index fingers and extract a "tiny metallic egg": their Souls, with which consumers of Nea So Copros are tracked, identified by name and strata, and spend dollars. As they make their escape, their car is rammed and Sonmi wonders why the feeling is familiar. Xi-Li is hit with a Unanimity phosphate fire shot, and Hae-Joo shoots him to save him the agony of that death.
They reach the conurb of Huamdonggil, which the Archivist says is an "untermensch slum" (p. 315). This, Sonmi explains, is a place of the wretched, where consumers go when they can only afford euthanasia or to be dropped into an oubliette, where migrants hide, and where crime flourishes. It is tolerated by the government because it teaches the respectable downstrata a lesson: stay in line, or end up in a place like Huamdonggil. Once there, they enter a building and wait for the arrival of Ma Arak Na, evidently a higher-up within Union's ranks. She is addressed by Hae-Joo as "Madam" and only appears through a ceiling hatch. Mutated or perhaps the victim of a botched facescaping, she has webbed lips and "gem-warted" fingers, and it isn't explained why she only ever peers through ceiling hatches.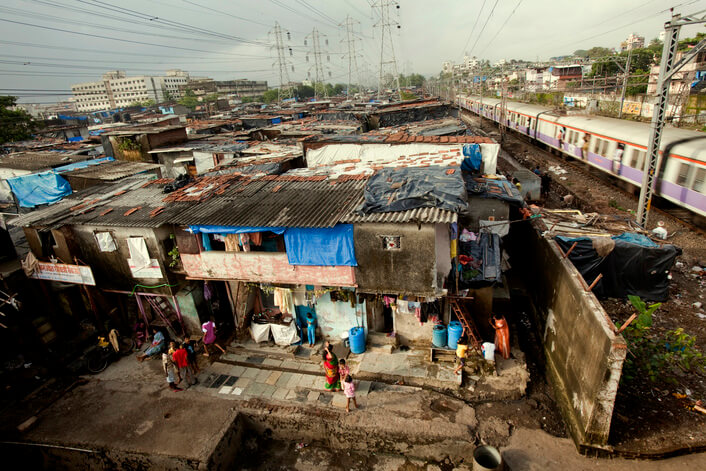 Hae-Joo reports the capture of Mephi and the death of Xi-Li, and Ma Arak Na shows them into another room, where a holographic carp addresses them. It is an avatar for the secret Union general An-Kor Apis, who congratulates Sonmi on choosing her friends well and promises she may help Union change corpocratic civilization. A Soul implanter arrives to extract Sonmi's fabricant Soul from her throat and to implant new false Souls into both her and Hae-Joo. Then it is off to the facescaper, Madam Ovid, who also seems to be a Union sympathizer and who changes Sonmi's appearance. The Archivist asks how it is that Sonmi looks like a Sonmi now if her features were changed then. She points out that Unanimity wanted her to look like a Sonmi for her heavily publicized and broadcast trial, so they changed her back.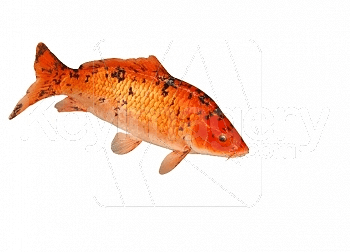 Hae-Joo and Sonmi travel out of the city, having a close call where they are almost discovered. They spend the night in the Hydra Nursery Corp, one of the "arks" where fabricants are grown in wombtanks. Fabricants are genomed to stay awake 19 hours a day, so after a only few hours' rest, Sonmi watches Hae-Joo sleep and wonders which of his many aliases he is to himself when he dreams.
The next day, as they continue their journey, Sonmi asks why Union is spending such resources to protect her. Hae-Joo responds that Nea So Copros has polluted soil, poisoned rivers and air, and issues with its food supply, as the "Production Zones" in Africa and Indonesia are now more than half uninhabitable. As the wealth of the corpocracy declines, its future rests on the cheap-to-manufacture fabricants who do all of the dirty, hard, life-threatening jobs, and who die after 48 hours without government-issued Soap. Fabricants are truly a slave class, present-day Sonmi tells the Archivist, who can only be saved through revolution. The Archivist is shocked, believing that effective change can only be achieved incrementally. He asks how this massive revolution could possibly by achieved. Sonmi's reply: "By engineering the simultaneous ascension of 6 million fabricants," (p. 326) who would then stop doing all of the jobs necessary to keep the corpocracy running. When the Archivist doesn't understand what difference this would make, Sonmi asks, "Who would work the factory lines? Process sewage? Feed fish farms? Xtract oil and coal?…Lift dig, pull, push?"
Sonmi~451's role in all this is to be living proof that stable ascension is possible and to act as an ambassador between Union and fabricants, to turn the newly ascended into revolutionaries. She ponders this as they reach their second night's stop, a community of people living outside of corpocracy, fending for themselves and living from the land. Hae-Joo points out a mountain across from them in the forest, which Sonmi realizes is a statue of a cross-legged giant, one hand raised. He reminds Sonmi of Timothy Cavendish, somehow. Hae-Joo tells her that he was a pre-Skirmish deity who liberated people from the cycle of birth and rebirth. The peoplw with whom they are staying live in the abbey that has occupied the land for 15 centuries, and is led by a wise Abbess. The Abbess tells Sonmi that the stone deity was known by many names that are lost, but they do know he was called Siddhartha, and that while some worshipped him as a god, he was actually a man who lived, taught about how to overcome pain, and died, "a dead man and a living ideal" (p. 332).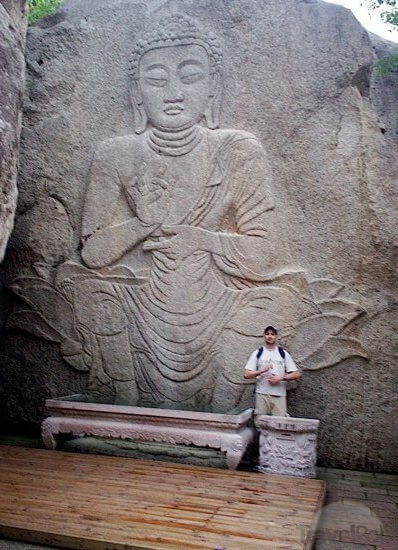 Sonmi and Hae-Joo leave the next day, crossing a suspension bridge where they are worried they have been discovered by a ford that blocks their path. Instead, the ford belongs to a couple who toss a "living doll" fabricant over the side to its death in the river below, the cheapest way of disposing the sentient toy their child no longer wants because it is no longer in fashion. The Archivist is surprised that Sonmi considers this an act of murder.
At last, they reach their destination, Pusan, where they settling into an apartment Hae-Joo keeps under a different alias. They are sent by General Apis to one last destination: Papa Song's Golden Ark, which Sonmi knows from AdV footage: her Twelvestarred sisters (those fabricants who have "paid their debt" to the corp by serving faithfully for 12 years) board the Golden Ark and are taken to the fabricant retirement village of Xultation, in Hawaii. Posing as technicians, Hae-Joo and Sonmi sneak on board and hide in the gangways near the ceiling. They watch as a group of 200 Twelvestarred fabricants sing one of their sisters, a Sonmi, through the doors, on her way to the promised land. In a private room, the server is ushered into a chair where her collar will be removed. Gushing gratitude, this Sonmi doesn't notice what Sonmi~451 does: there is only one door in and out. A helmet comes down from the ceiling over the fabricant's head, Sonmi hears a sharp noise, and she realizes the fabricant is now dead. the helmet lifts her up out of the chair and moves the corpse along a rail in the ceiling into the next room.
Horrified, Sonmi is led along the gangway into the next part of the ark: the slaughterhouse. There is no Xultation. Twelvestarred fabricants are murdered, stripped, butchered, and turned into biomatter that supplies wombtanks, Soap, and even Papa Song products sold to consumers. The Archivist, appalled, refuses to believe that this is the case: it seems consumers believe in the existence of fabricant retirement colonies as much as fabricants themselves do. He points out that fabricant rights are guaranteed by the Beloved Chairman. Sonmi, in return, suggests that no one has ever seen a fabricant retirement village, and that Unanimity simply exterminates and recycles its slave class.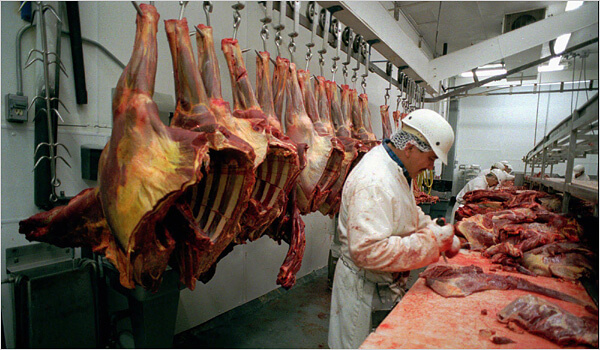 Rattled to the core, and newly resolved to fight against these injustices, Sonmi returns to the apartment with Hae-Joo, where they have joyless and "necessarily improvised" sex (p. 345). Sonmi knows that the ark, and all those like it, and the corporations and the government behind it all must be destroyed. She is installed in a villa, where she writes her Declarations, which the Archivist says "xperts" discredited as not her own writing. Sonmi claims sole authorship. And, after spending so much time in thought and writing, she also knows that as soon as her Declarations are written, Unanimity will come for her.
How could she knows this, the Archivist asks. Sonmi's answer is simple and devastating: she has been a manipulated actor in a staged drama, from her time in Papa Song's onward. She has been shown very specific things, including the murder of the fabricant doll, the plight of the downstrata, and her own struggles at the hands of purebloods at the University, and most especially the final sight of the slaughtership, not to create revolution for Union, but to prove Unanimity's point. Union exists at the will of Unanimity, both to attract revolutionary types like Xi-Li and keep them in line, and to act as a "bad guy" that Unanimity can point to and blame for problems. There is no uprising, no revolution, no real Union. It is all run by Unanimity, and Sonmi was manipulated not to inspire revolution but to inspire fear. Unanimity can now use her:
"To generate the show trial of the decade. To make every last pureblood in Nea So Copros mistrustful of every last fabricant. To manufacture downstrata consent for the Juche's new Fabrica Xpiry Act. To discredit Abolitionism. You can see, the whole conspiracy has been a resounding success." (p. 348–9)
After figuring this out, she still went along with it because her hope is that her Declarations will somehow find a way to influence people. And she she has succeeded: by banning adherence to her writings, by teaching them as "twelve blasphemies," the government has all but guaranteed their spread. That there will be a statewide "Vigilance Day" against fabricants who seem to be following the Declarations proves there is a need for that level of security, so Sonmi has won.
And now, Sonmi makes her last request before her date with the Litehouse: she would like to see the second half of The Ghastly Ordeal of Timothy Cavendish.
Some Thoughts…
Oh, this section is chilling. The double reveal, first of the real fate of fabricants, and second of the real purpose of Union, are sucker punches. While I had the sense that the true story wasn't being told about fabricants' fates, I wasn't in any way expecting that Union was merely a Unanimity puppet. Does Hae-Joo know? Is his real identity that of a hardcore Unanimity man posing as a Union agent? This opposite of "bread and circuses" is Machiavellian and brilliant, using conurbs like Huamdonggil and tales of evil fabricants like Yoona~939 and Sonmi~451 as cautionary tales to keep the downstrata in line and orchestrate legislation such as the Fabricant Xpiry Act.
We see more of Sonmi's world in this half, bringing shape to realities we have probably guessed at: Nea So Copros has been "cordonized" against the encroaching deadlands, and fabricants are used to patrol the cordons. Fabricants do the dangerous, tedious, awful jobs in this society, ones that migrants and minimum-wage workers often do in our own society, and without their enforced labour, corpocracy couldn't exist. Fabricants seem to have been genomed not to have sexual organs, as Sonmi makes mention of stolen fabricants in Huamdonggil who "end up in brothels, made serviceable after clumsy surgery" (p. 315), along with her reference to the "necessarily improvised" sex she has with Hae-Joo. (Important, I think, that this is an act of reaffirming life and not of love. She and Hae-Joo have been co-conspirators and possibly even friends throughout, but this isn't a love story.)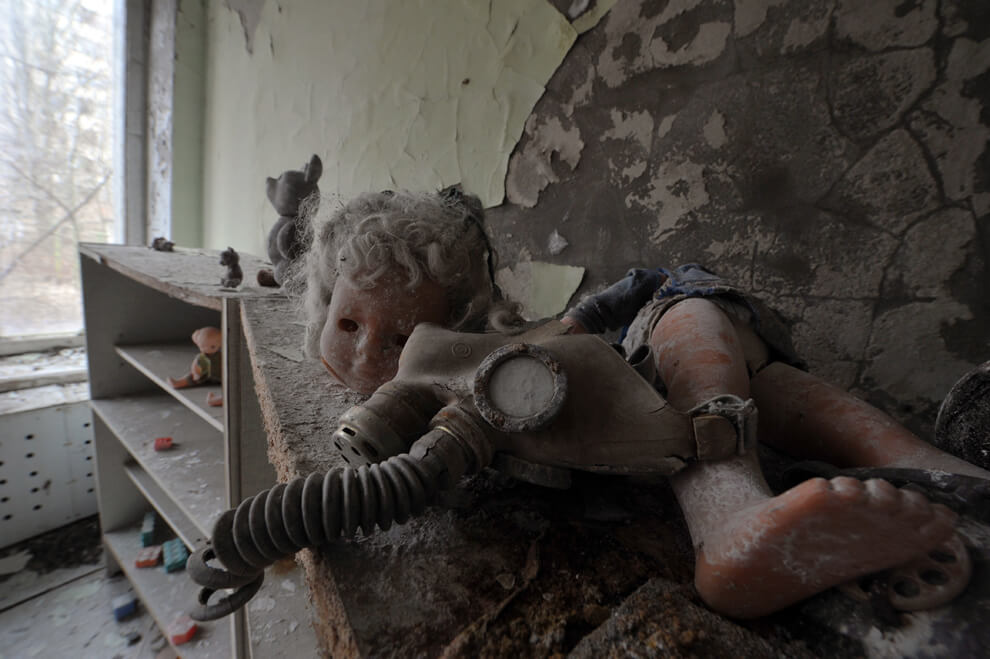 A further example of how fabricants are genomed to be workers who can't enjoy the things consumers do: the mere taste of non-Soap food incites vomiting in Sonmi. Then again Sonmi also says she wasn't genomed to be a revolutionary, but Hae-Joo tells her no revolutionary is. Her reluctance reminds me of the classic exchange between Frodo and Gandalf in Fellowship of the Ring:

"I wish it need not have happened in my time," said Frodo. "So do I," said Gandalf, "and so do all who live to see such times. But that is not for them to decide. All we have to decide is what to do with the time that is given us."(7th ed. pp. 55–56)
The Archivist accuses Sonmi of having bought into Union propaganda. Sonmi reverses the accusation: the Archivist is just as guilty of having bought into Unanimity propaganda. He is so shocked by what she says, so convinced she can't be right, because he can only see the world through the Unanimity-taught lens of his society and upbringing.
Mitchell plays with a prevalent sci-fi theme here as well, the idea that nature will survive and find news way to grow and surpass human ruin, as we see with the "once genomed moths" whose "wings' logos had mutated over generations into a chance syllabary, a small victory of nature over corpocracy" (p. 328). We've already seen this world's future. We know that even though much of it is deadlanded, the forests in Hawaii have overtaken the Old-Un buildings.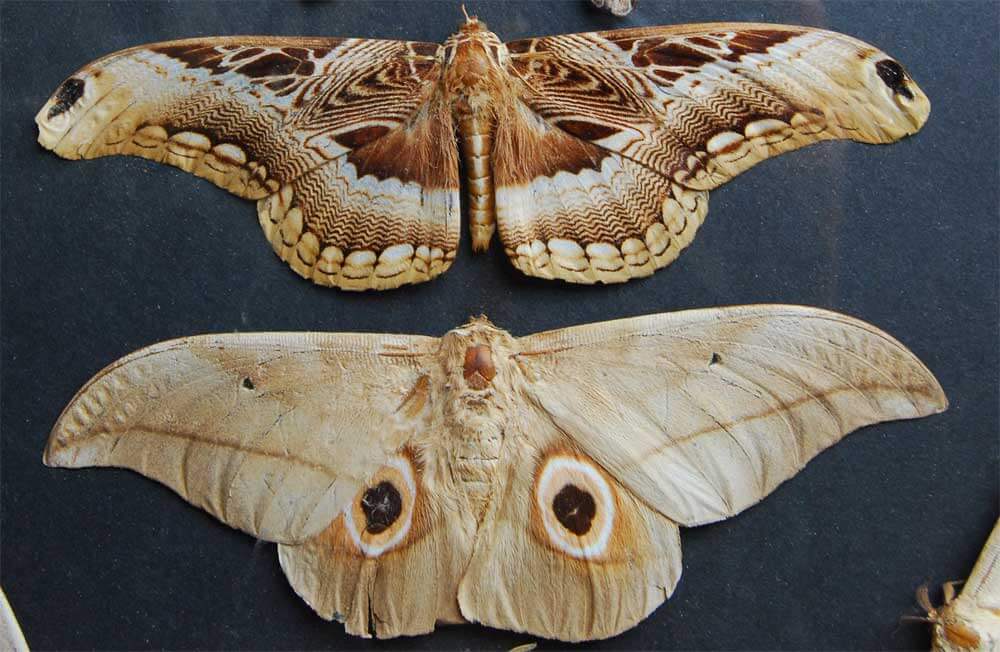 And as mentioned in the first half of the Sonmi readalong, this is the kind of science fiction that holds up a mirror to today's society, reflecting us in its story. The idea of Sonmi's "trial of the century" is so very close to our morbid fascination with reality TV and celebritized trials. Of course Sonmi had to look like a Sonmi, had to be physically prepared to incite the strongest possible reaction from the viewing public. It's not actually about justice but about conveying the message Unanimity wants to convey. Is that so different from a nation tuning in to hang on every detail Nancy Grace can grind out of the "Tot Mom" trial? And as Sonmi says to the Archivist, the Abbess's colonists are happy to entertain themselves: "Consumers cannot xist without 3-D and AdV, but humans once did and still can" (p. 330). Not too far off our screen-obsessed culture today.
The overarching predator/prey theme continues to play out here on multiple levels: Unanimity preys upon consumers and upon fabricants. Fabricants, in fact, are quite literally physical prey, being killed and consumed by Unanimity. The "Production Zones" in other parts of the world feed the predator corpocracy. And at an individual level, Sonmi is set up and preyed upon by the government in order to keep the untermensch and fabricant classes down. Mitchell is also subtly telling us that Sonmi's views are the correct ones, that it doesn't matter if someone is born in a "wombtank or a womb," they are human beings: after all, the reincarnated soul we are following was born as a fabricant. There are strong parallels between Sonmi's world and Adam Ewing's, similar enslavement and Abolitionist movements, similar arguments for and against acknowledging slaves as human beings.
Once again, we're looking at a fascinating evolution from religion to corpocracy: while religion doesn't seem to exist as we know it, the technology known as the "eternal Soul" is what tracks a person's dollars and their place in society. The idea of a deity still exists, but most of what is known about the Buddha is lost, and, one would imagine, other religious figures and doctrines as well. This recalls what Zachry says about Church in "Sloosha's Crossin'": the idea of a lost deity, "an ancient god was worshiped, but the knowin' of that god was lost in the Fall" (p. 285). The connection is drawn here between the Buddha's changing nature between a learned, dead man and a deity, and Sonmi's own future fate: to be worshipped as a god by Zachry's people when the reality of her life is all but lost.
A side note on the idea of lost knowledge: I wonder at the naming of "Madam Ovid" the facescaper: this is clearly a nod to Ovid, who wrote Metamorphoses, because she metamorphoses her clients into new shapes. Is this David Mitchell having a bit of fun, or is this an echo of an old name that has persisted into this future? Or both? Certainly Sonmi is aware of writings of that time, as she makes reference to Nero and Seneca at the end of her tale, but she has also read more widely than most people in her society.

Many other points of connection exist here. Now that we're moving back through the stories, we have a sense of who all of the players and what all of the settings are, which means we're bringing more knowledge and insight to this second half of the book. Sonmi's strange reaction to her car being rammed, "the final drop shook free an earlier memory of blackness, inertia, gravity, of being trapped in another ford. Where as it? Who was it?" (p. 314) seems to be the echo of the last place we left Luisa Rey, and definitely reinforces the theme of one soul being reborn into many different times and situations. This also lends credence to the idea that the Luisa Rey Mystery, "airport novel" that seems to be just fiction sent to Cavendish, might indeed be based upon real events. Looking forward in time, Sonmi's Declarations must be what is informing the religion in Zachry's valley, must be those writings that the Abbess still has on paper and still consults, without knowing or understanding where they came from.
The general in charge, Apis, is an echo of "Aunt Bees" in "Sloosha's Crossin'," and we have a wise Abbess figure in both narratives. The Hydra facility where Sonmi and Hae-Joo hide is another Luisa Rey reference, recalling the Hydra facility Luisa and Sixsmith need to shut down. Xultation's location on Hawaii calls forward to Ha-Why in "Sloosha's Crossin'," and back to the ocean that Adam Ewing spends so much time crossing. And even Cavendish's hilarious parting shout "Soylent Green is made of people" (p. 177) as he tries to escape Aurora House takes on a grim reality in this tale: truly, Soap and fabricants and Papa Song's delicious meals are made of people. Funny that the "barbaric" Maori are supposed by the white men in Adam Ewing's time to be cannibals, and the so-called highly civilized people of Unanimity really are cannibals. Delicious (if you'll pardon the pun) irony.
At a circus in Pusan, a man with a megaphone invites the crowd to come see "Madame Matryoshka and Her Pregnant Embryo," a nod both backward to Vyvyan Ayrs's Matryoshka Doll Variations in part 2 and to the stacking-doll structure of the book itself. This intertextual book's parts play upon and recall and echo each other. This is such a big part of the book's genius and appeal: the book references its own structure in a way that is is so meta and so unsettling. Mitchell is reminding us that we are reading a fictional work, and that within the confines of that fictional work, we are reading six narratives that may or may not be fictional themselves. It's enough to make you sit back and take a deep breath or two before plunging back in.
And, of course, the end of Sonmi~451's tale delivers us backward into the second half of Timothy Cavendish's.
What do you think of the end of Sonmi's tale? Were you as shocked as I was about Union? Do you see parallels between Sonmi's world and our own? Do you think Unanimity's strategy to manipulate Sonmi is sound (if evil)? Share your thoughts on the second half of Sonmi~51's orison.
You might also like: