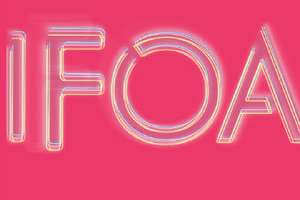 "It's really lovely when a character comes into you."
– Linda Holeman, June 24th, 2014
Nothing can make a cold slog through a downpour more appealing than the thought of three wonderful authors waiting for you in the Brigantine Room at Toronto's Harbourfront Centre. Made cozy with candlelit bistro tables instead of row seating, IFOA offers an intimate setting to get to know the authors and their works better. Hosted by Becky Toyne of Open Book Toronto and CBC Radio, the program featured three very different writers: Emma Healey (Elizabeth is Missing), Linda Holeman (The Devil on her Tongue), and Tom Rachman (The Rise & Fall of Great Powers).
Emma Healey began with a reading from her debut novel Elizabeth is Missing, an offbeat mystery told from the first person point of view of an elderly dementia patient. Maud is in her eighties and has a difficult time remembering things moment to moment in her present, relying heavily on Post-It notes. She knows for a fact that her friend Elizabeth has gone missing, but no one will take her seriously. Maud's search for Elizabeth becomes mixed up with her much more cogent memories of her youth just after World War II, when her sister Sukie went missing. Emma is a lovely reader, soft voiced and passionate. The excerpt she read followed Maud to the police station to report Elizabeth's disappearance, and showcased not only the frustration of living with a disease that destroys one's memories, but also Maud's unrelenting humour in the face of her situation. Emma segued into one of Maud's remembrances of the search for Sukie, and when she finished, she smiled shyly, inviting applause.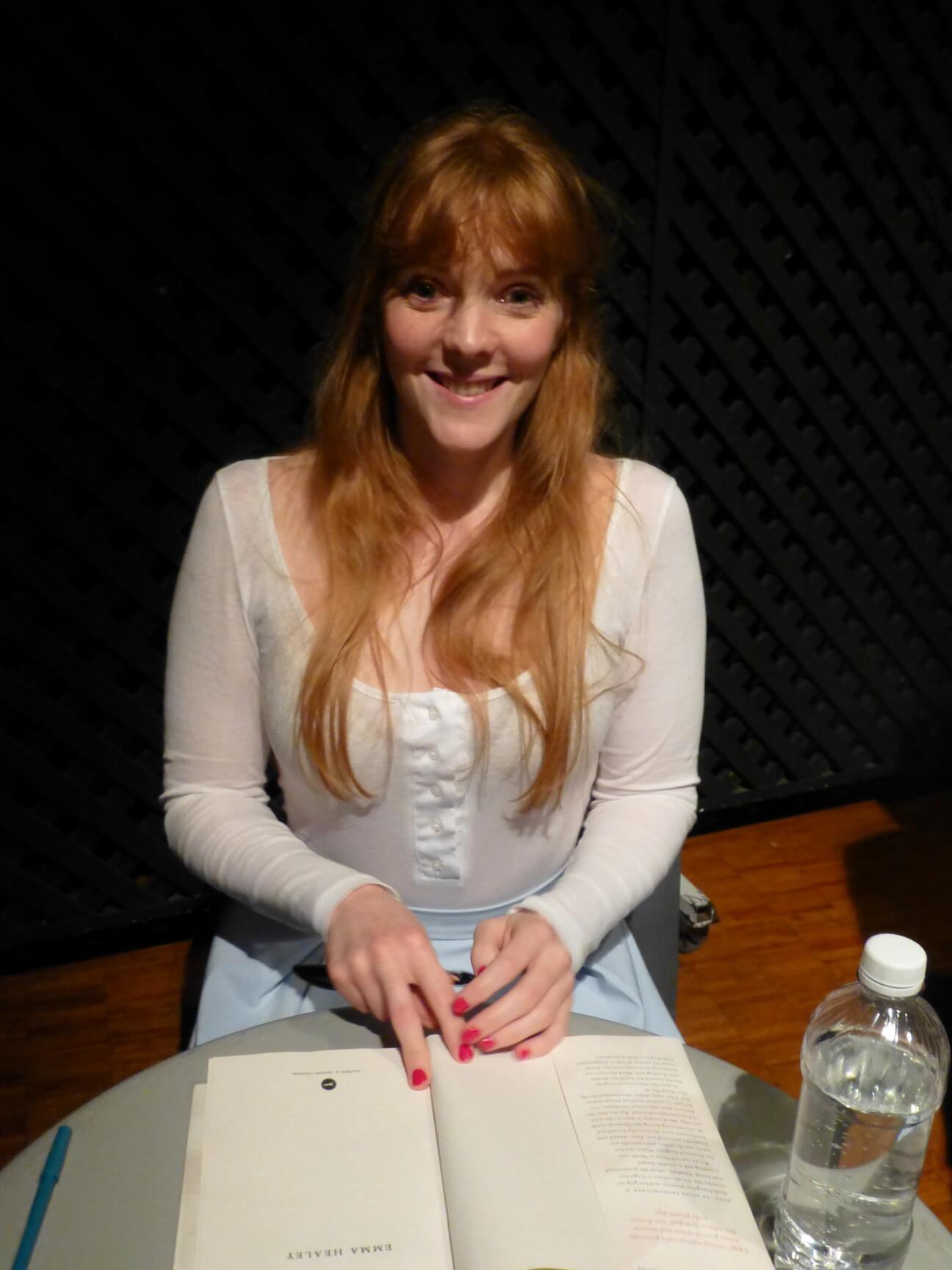 Linda Holeman, a Winnipeg-born writer who is based in Toronto and Santa Monica, is the author of thirteen books. The Devil on her Tongue, set in 18th-century Portugal, "found me when I was there, drinking Port wine, walking on beaches, and having a great time." Linda is a confident reader who makes great eye contact, inviting listeners into the story. Beginning with the prologue, we heard about pirates, the Dutch East India Company, and a search for treasure. A young girl finds a body washed up on the beach on the Madrean Archipelago, and we glimpse the terrible consequences of institutionalized rape allowed in the navy at the time. Emotionally intelligent, the scene was infused by the kindness between these two strangers of different ages, countries, and languages.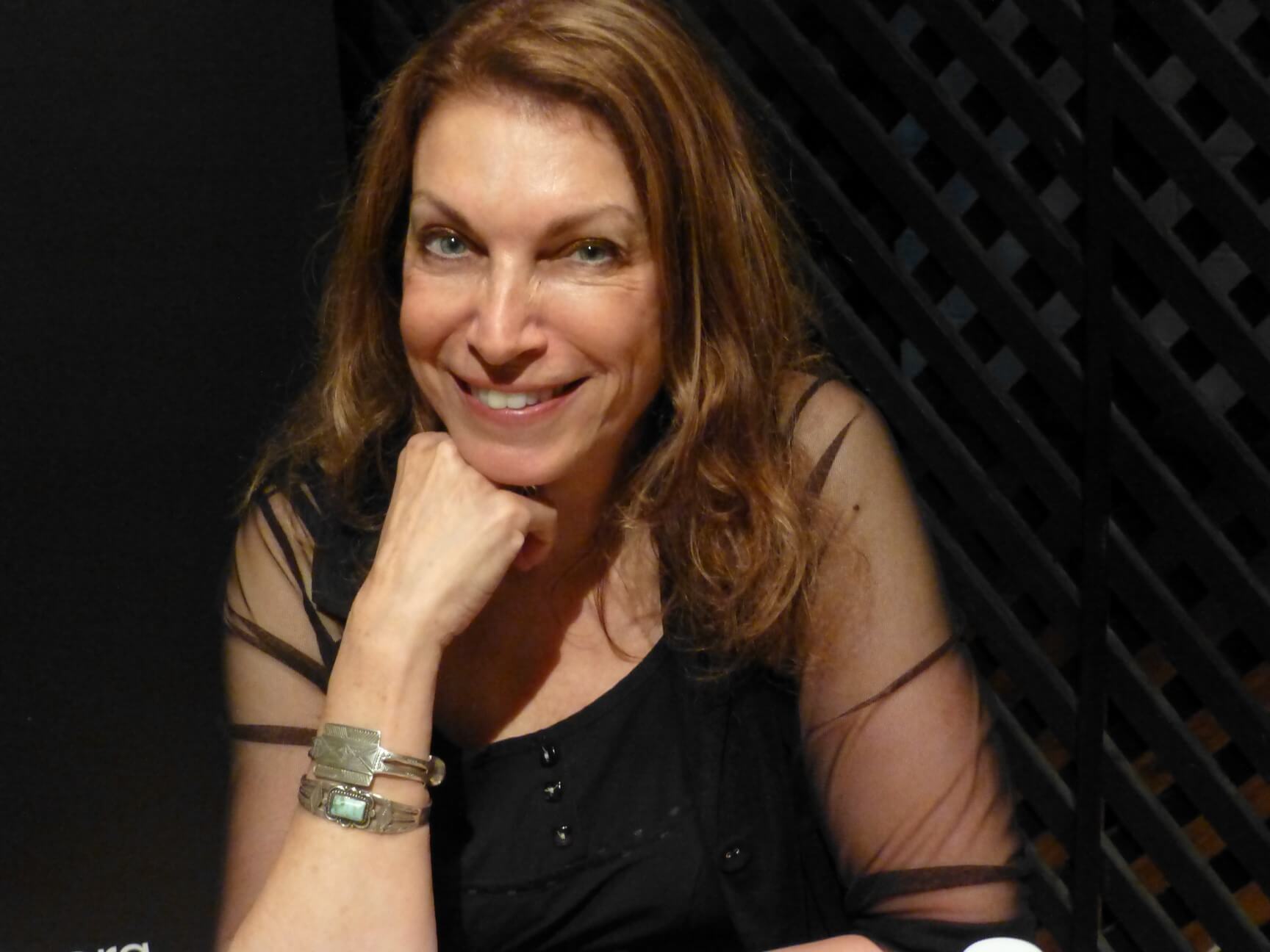 In introducing his second novel, The Rise & Fall of Great Powers, Tom Rachman thanked us for forgoing "digital entertainments" to come to the reading. "These objects that we're going to be taking about aren't connected to the internet," he teased. Tom began, "This is a novel about one life, but it's also about the times." He mixed short excerpts with discussion about the book, noting that he wrote "similarly weird, oddball characters" in this novel as he did in The Imperfectionists. As he jumped from an introduction of main character Tooley in her bookshop in Wales to Humphrey, "the elderly book curmudgeon" that she lived with for a portion of her life, he slipped into a perfect Eastern European accent, bringing the eccentric Humphrey immediately to life.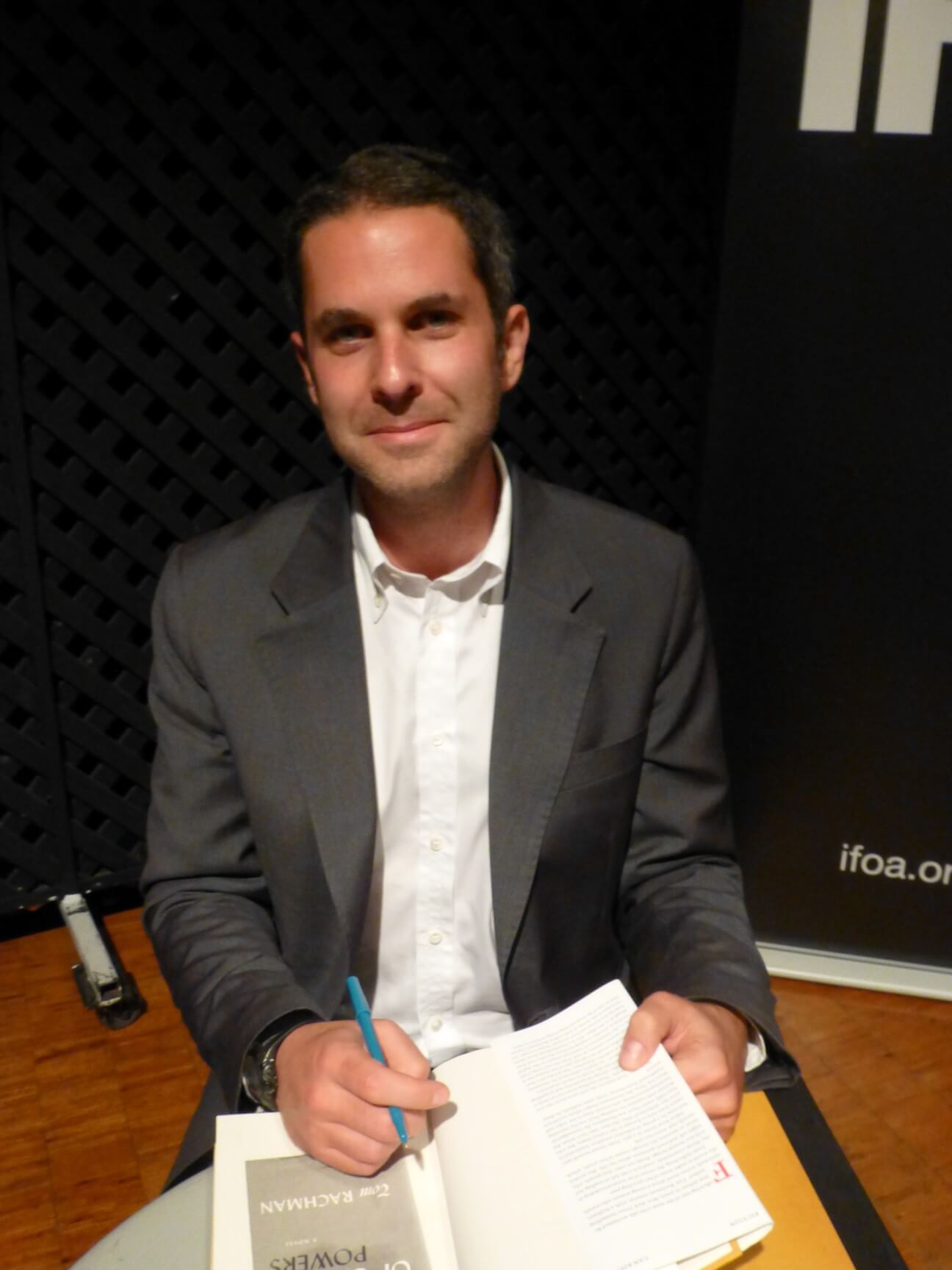 This was meant to be an altogether different book, he told us. It began with a scene in his imagination of a small child being taken by the hand and led into a room, where she is then left. Whoever has brought her isn't coming back, and two unrelated adults find that they are stuck with her. He wanted to know who the girl was, and so began to explore Tooley's story, rewriting almost from scratch several times. He wrote a successful third draft, then chopped it up and reordered its pieces. "I'm fascinated," he told us, "by the way people change." Rather than presenting us with the continuous self we perceive, he wanted to show Tooley as a different self based on times, places, and experiences. The only anchor: books themselves. "They offer adventure, companionship, friends," he said fondly.
The authors all took to the stage with Becky Toyne for an audience Q&A. Highlights of the discussion that followed included:
Emma Healey was wooed by 9 different publishing houses at the London Book Fair. Each sent her tinned peaches, which feature in the novel. One sent her an old-fashioned suitcase with pearls, perfume, ration cards, peach slices, and gloves. Another filled a boardroom with forget-me-nots. But the winning bid from Penguin came along with a series of handwritten notes from Penguin staff expressing how much they loved her manuscript.
Tom Rachman's Humphrey was inspired by his family, but he's no one person: "when I base [a character] on a living person, they seem dead on the page…they have to detach for them to live freely on the page." That said, Humphrey is most like Tom's "ill-begotten uncle," a figure he'd heard many grand stories about, including being expelled from 3 schools by age 7, but who had only ever existed as a fictional character in young Tom's life.
Linda Holeman drew inspiration from a postcard from her daughter in Portugal, from Port wine and Fado, which she describes as "very soulful music." She knew it was time to go to Portugal, and while there, she became "caught up in nuns." Women at the time of the book could only be wives and nuns, she reminded the audience. Her characters found her in Portugal: "It's really lovely when a character comes into you."
Becky Toyne wound the evening down with a great final question: What writing advice would you give your younger self? Tom responded, "not to expect to write well." He said he didn't write particularly well at first, and when you judge your work too early, you condemn yourself to insecurity. When you've completed your draft, that's the time it's not only useful but necessary to be critical. Emma added, "Save your willpower: it's finite." If you want to go on a diet, or give up smoking or drinking, or start going to the gym, you won't also be able to write. Linda ended the evening by advising, "Don't expect to know the whole story."
---
You might also like: