Ragnarök offers a chance to peek into the author's mind.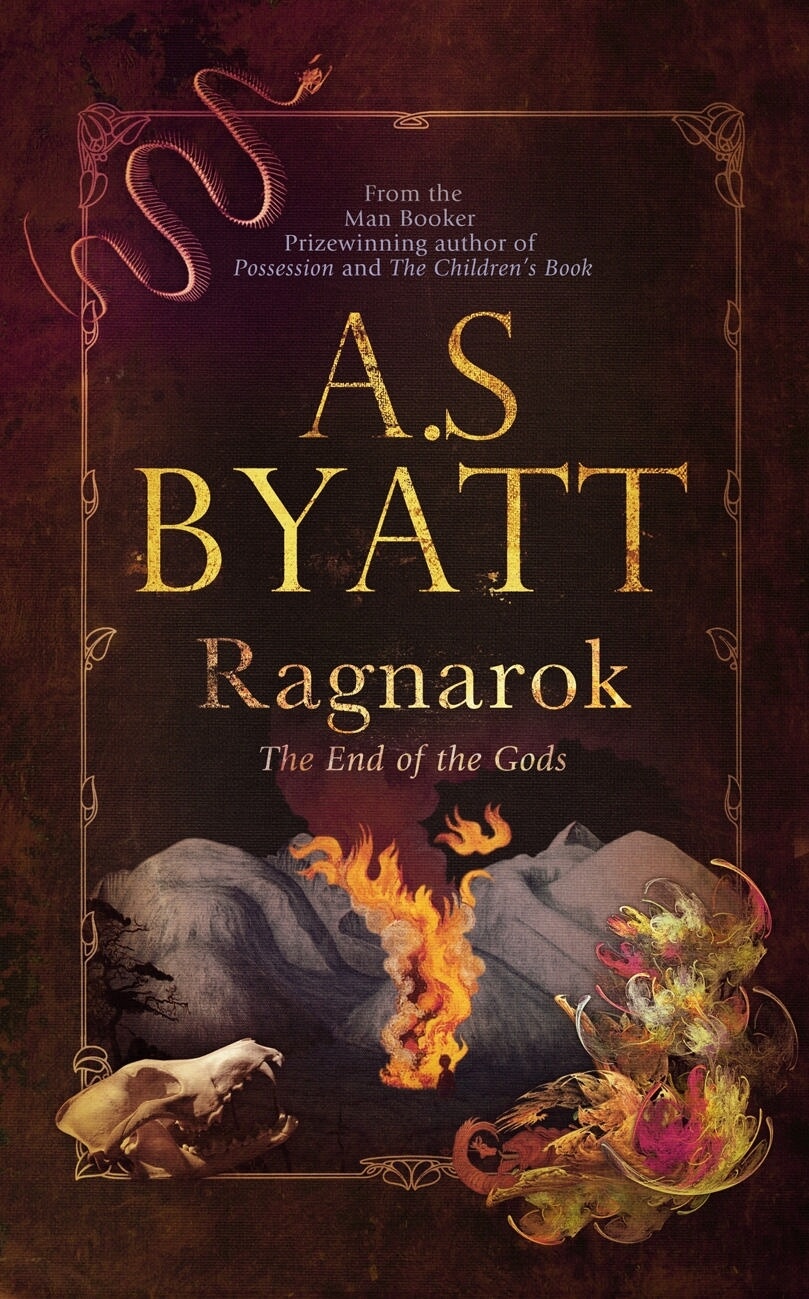 "There are two ways, in stories, of winning battles—to be supremely strong, or to be a gallant, forlorn hope. The Ases were neither. They were brave and tarnished."
– Ragnarök: The End of the Gods, A.S. Byatt
This is not exactly a novel. Not exactly fiction, not exactly autobiography, not exactly allegory. Ragnarök: The End of the Gods, A.S. Byatt's reweaving of the Norse cycle of myths is, for such a short book, epic. Ragnarök is part of the Canongate Myth Series, which since 1999 has published retellings of famous myths by accomplished authors the world over (you might recognize Margaret Atwood's The Penelopiad or Philip Pullman's The Good Man Jesus and the Scoundrel Christ from the list of Canongate titles).
Ragnarök loosely tells the story of the thin child, an otherwise unnamed waif who is a loose representation of Byatt in her childhood, sent to the English countryside during World War II. She finds herself surrounded by flora and fauna that differs greatly from her city world, and she finds a book about the Norse gods, written by a meticulous German scholar, that opens up her imaginative playground and, indeed, her world view. We follow her as she traipses, book-bag in one hand and gas-mask in the other, through fields of flowers and dreamscapes of great Norse battles, puzzling out what she believes to be true about the world around her. Continue reading "The End of the World as We Know It: Review of A.S. Byatt's Ragnarök" →