The discussion of the sport is fascinating, even if you have no interest in cycling. The intensity of the competition between Kate and Zoe drives the plot. Cleave excels at the human, the everyday, and this is where the book is at its strongest. Sophie and Tom are the brightest spots in Gold .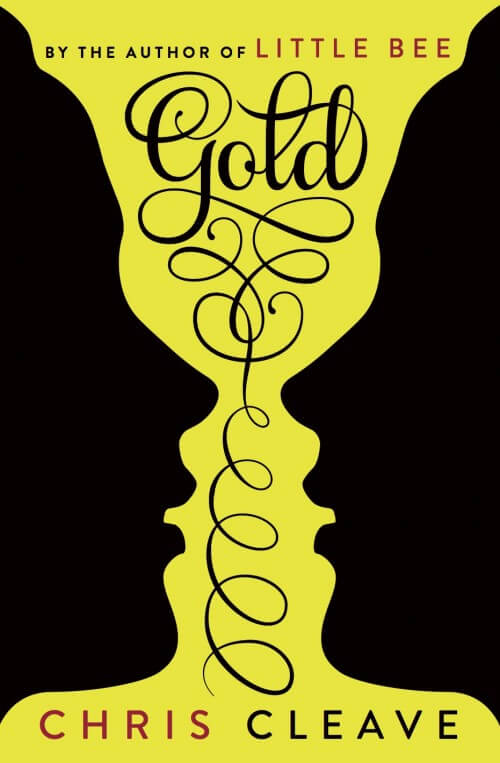 "After [the crash] there was an inquiry and they asked Zoe why she hadn't stopped riding. She told them she must have been in shock. Really, she didn't want anyone to see her face. She wanted to keep her helmet on, because its visor hid her eyes, and she needed to ride herself back together. If she could have kept on riding flat out, forever, then she would have."
– Chris Cleave, Gold
Competition is happening on several different levels in Chris Cleave's latest work, Gold, and it's all intense. Determining which is the most important race to win might just require a photo finish. Gold is the story of Zoe and Kate, the top two female cyclists in Britain, and everything they share and fight for and fight over: Kate's cyclist husband Jack, their daughter Sophie, coach Tom Voss, and dreams of winning gold in London 2012—their last Olympics, because of their age.
Cleave, who became a superstar upon publication of Little Bee, a sweeping story of a Nigerian refugee and the deep ties she shares with a British journalist, narrows his dramatic focus here: in the main plot, Kate and Zoe are competing for the single available spot to represent Britain in the Olympics. Kate is the more naturally gifted of the two but is also the more empathetic, more willing to give up what she wants for the good of everyone else. Zoe is driven by demons and is willing to do anything to win, including some fairly dirty off-track tactics to psych out her opponents.
The other central storyline revolves around Kate and Jack's young daughter, Sophie. Eight years old, Sophie's unwittingly been the cause of Kate's lack of Olympic triumph. Continue reading "Riding herself back together: a review of Gold by Chris Cleave" →