Poet Nina Berkhout seeks to explore the nuances of family, beauty, and expectation in her debut novel The Gallery of Lost Species.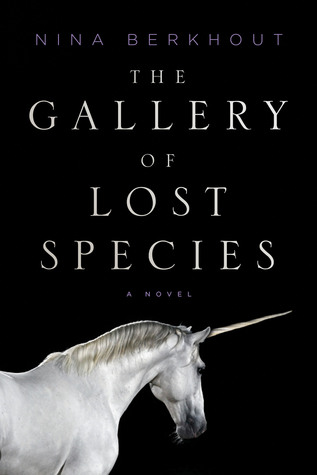 "The fixation was with the search for the exemplary paperweight or the valuable Coney Island postcard. While Constance and Viv were off at dance class or stage coaching or vocals, these quests kept him going. My father always brought me along. He said I was endowed with special artifact-finding powers, when all I did was follow him around without discovering anything extraordinary. "
– The Gallery of Lost Species, Nina Berkhout
I'm always drawn to tales of difficult families. These multilayered relationships can encompass so much love, pain, and betrayal. Poet Nina Berkhout seeks to explore the nuances of family, beauty, and expectation in her debut novel The Gallery of Lost Species. Constance Walker, a failed actress from France, and her artist/custodian/collector husband Henry struggle to raise their two daughters in the face of their own disappointments. As youngest child Edith grows up, she discovers that love may not be any more real than unicorns, no matter how hard she tries to find either. Using the motif of the unicorn and the quest of cryptozoology to frame a story of addiction, failed dreams, and tested familial bonds, Berkhout has rich material to work with.
Berkhout's main characters are stellar. Her portrayal of the beautiful, fading Constance is at once rich and uncomfortable. Con's heartbreaks are so palpable, her behaviour deeply frustrating. She inflicts her own failures into her daughters' very identities, lavishing too much destructive attention on eldest daughter Vivienne while neglecting Edith. Each sister secretly longs for what the other has. Edith is deeply aware of her own faults. How can she not be, when she's constantly compared to her stunning older sister? Viv is a child beauty pageant queen, thin and graceful, while Edith is chubby and plain. Viv is an artist while Edith doesn't believe she has any talent to speak of. Constance pours thousands of dollars into dance classes and stage costumes for Viv; Edith picks through garbage with their dad looking for treasures. Both daughters are given a lifestyle—heavily influenced by their parents' baggage—they don't want. As Viv increasingly rejects pageantry and turns to drugs and alcohol, Edith accepts moldy books and broken down furniture from her dad, too sympathetic to protest. Yet no matter how much Edith feels she pales compared to her self-destructive sister, wherever Viv goes, Edith yearns to follow. Her life is incomplete when she can't react against her foil.
On a family vacation in Lake Louise, Edith spots the movement of an impossible animal in the distance and her dad confirms her suspicions through his binoculars: it's a unicorn. On the same day, Edith sights something else: a geology student named Liam who will further complicate the already fraught relationship between the sisters. Her immediate infatuation with Liam (who is in turn smitten with Viv), her devotion to her sister, her disappointment in her parents, and her belief in the unicorn will push Edith through her formative years. She will always seek the illusive, be it a mythical being, her capricious sister, or a kind of happiness she doesn't know how to achieve.
Berkhout's language is beautiful as she draws the world around Edith, and we're given some temporary relief from all the heartbreak in Edith's relationship with Henry, doting father and failed artist. We get the sense that his relationship with his demanding wife is uneasy at best, but he tries always to instill wonder in his daughters, whether he's promising an eventual trip to northern Canada to "paint the gold" they'll find in the skies or giving the girls a tour through the National Gallery of Canada. "Henry and I were like bookends," Berkhout writes. "We were allied in our pact to create little asylums where we could—antique shops and museums being the perfect places to evade Con and Viv's feuds. And like bookends, we reinforced the pulpy novellas that made up our family library, preventing the unit from toppling over." While the imagery sometimes overreaches ("My mother and sister's bond ruptured into a million fragments like a pile of shattered glass at a bus shelter," for example) Berkhout's evocation of place is marvelous, particularly the nature vacations taken in Edith's youth and the rarefied world of the National Gallery where Edith later works. The descriptions of the hierarchy of docents, gallery staff, and scholars is fascinating, and the real-life art installation The Child's Dream, a unicorn created by Damien Hirst, anchors the adult Edith's story expertly.
Unfortunately, that poet's sensibility is also one of the book's failings. It tries to cover too much story in too little space, feeling at times incomplete. Told in the first person, the narrator's voice never really feels like a thirteen-year-old girl trying to come to grips with big, difficult issues. Her eye is too astute, her understanding too quick and adult. And the voice is steadily adult from age 13 to twentysomething, without any naivete or childishness to lose. This narrative style would fit better in retrospect, an already grown Edith looking back at the mistakes of her teenage years. Because of this displaced feeling, the book's temporal setting is also off. Until its midpoint I was certain I was reading something in the 70s, the distance and and slightly antique cast to the words quite Wonder Years. The sudden appearance of an SUV surprised me. Cell phones are then mentioned a couple of times, and Viv receives an iMac for her birthday, placing the book's span from the late 90s to the late 2000s. But there is no pop cultural or technological context. No computers or internet in the first half, no MySpace or MP3s or watching Friends or the Disney Channel. Sheltered though Edith is, it's unbelievable that she would be so removed from the world she inhabits. When a twenty-year-old Edith tries to seduce Liam, he snaps "Stop it, Edith. This doesn't become you." I can't imagine any twentysomething man in the 2008 reacting like this. The poetic stageiness paints a beautiful picture but creates a sense of unreality that I don't think the author means, preventing the book from resonating more.
A nuanced exploration of a family falling apart and a sister who wants to stay lost, this is not quite the novel it aspires to be. There's more story to tell than is presented here, and more can be done with its weighty themes. Though it is at times unmoored and not always realistic, the emotion is nevertheless genuine. The Gallery of Lost Species, which addresses the slippery nature of beauty, is itself a frustrating but beautiful read.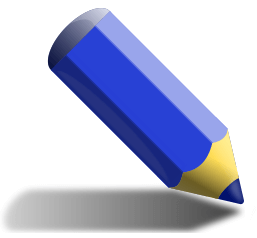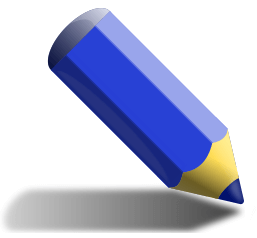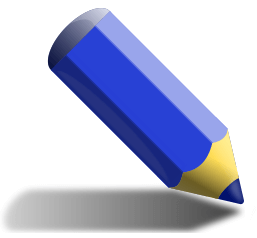 Three out of five blue pencils
A copy of this book was provided to me by House of Anansi Press in exchange for an unbiased review.
The Gallery of Lost Species by Nina Berkhout, published in Canada by House of Anansi Press, © 2015.
Available at Amazon, Indigo, and at fine independent bookstores everywhere.
---
You might also like: