Last chance! The Twelve Books of Christmas Giveaway ends TOMORROW AT MIDNIGHT EST!
EditorialEyes Publishing Services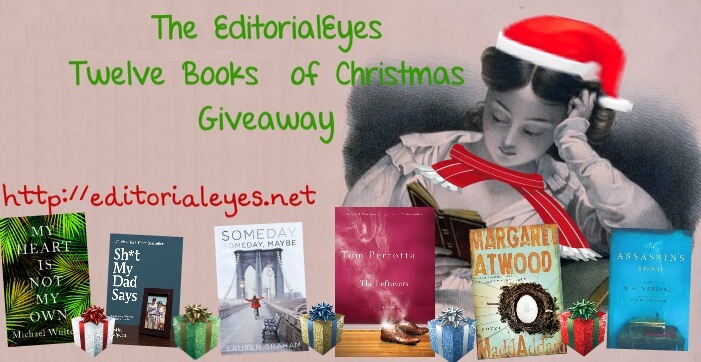 Books are the gift that keep on giving all year long, right? Right! Enter from November 15th to 30th to win one of twelve book prizes! One book prize will be announced each day from December 1st through 12th. You could win an advance reading copy, trade paperback, or hardcover. Some are autographed by the author!
Ready? Click here to enter! Enter daily!
Prizes (please note that I've read most of these, but gently. They are in good to excellent condition):
On the 1st day of Christmas
my blogger gave to me
Someday, Someday Maybe


Someday, Someday, Maybe
By Lauren Graham
HARDCOVER

On the 2nd day of Christmas
my blogger gave to me
Two Justin Halperns

Shit My Dad Says AND
I Suck at Girls (AUTOGRAPHED !)
By Justin Halpern, HARDCOVER

On the 3rd day of Christmas
my blogger gave to me
Three Fox Girls


The Dark
by…
View original post 307 more words