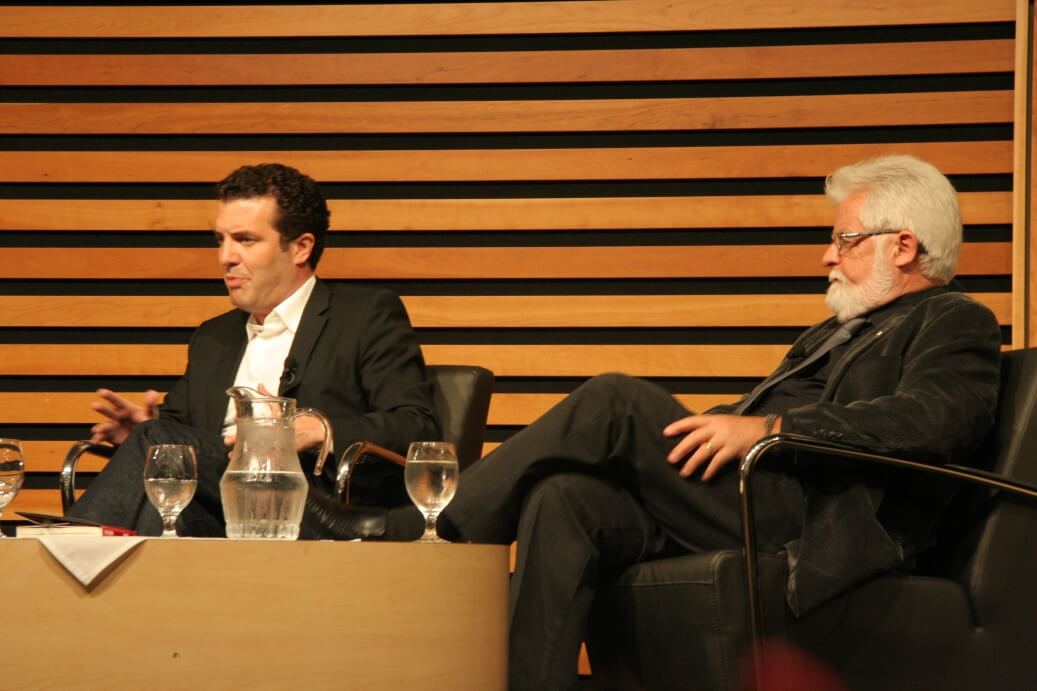 "I want to be you when I grow up."
– Rick Mercer to Terry Mosher, Oct. 18, 2012
This will surprise no one in Canada, but it has to be said: Rick Mercer is a funny, funny man. He, along with Terry Mosher (aka Aislin), appeared at Toronto Reference Library as part of the Star Talks program at the Bram & Bluma Appel Salon. And he had the sold-out crowd paralyzed with belly laughs all evening.

Mr. Mercer took to the stage after an introduction by writer, critic, and purveyor of arts and pop culture Geoff Pevere, who also acted as moderator for the discussion in the evening's second half. Exuding energy and charm, Rick seemed genuinely pleased to be with us as he settled comfortably behind the podium. Looking around, he said, "Wow. A library with a bar!" He hung out at the library a lot when he was a kid, he said, so much so that his dad warned him he'd start suffering from Old Book Lung, but the libraries of his youth never had a bar in them.
Continue reading "The Event: Rick Mercer and Aislin at Toronto Reference Library's Appel Salon" →