"Ultimately, it's a book about crossroads."
In Cauchemar, debut author Alexandra Grigorescu weaves some extraordinary magic. This sultry southern gothic tells the story of twenty-year-old Hannah, raised in the Louisiana swamp by Mae, a midwife who relies a little more on voodoo than Hannah ever realized. When Mae dies unexpectedly, Hannah is thrust into two worlds, opposite in nature but just as dangerous—the distrustful townfolk Mae has kept her isolated from, and the sinister sorcery of Hannah's witchy birth mother…
As quickly as Alexandra Grigorescu evokes the robust spices in deep south cooking, she sends shivers up your spine at the mention of something white and scaly sneaking through Hannah's dreams…and into her reality. Alexandra stopped by the blog to answer a few questions and share an excerpt from chapter two of Cauchemar.
Alexandra, thank you so much taking the time to discuss your mesmerizing book with me. Let's start with perhaps the most mysterious question of all: What led a Canadian in (currently very) snowy Toronto to set a book in the deep, swampy south?
Thanks so much for having me, Dee, and thank you so much for your kind words. Winter's the perfect time to start taking a mental vacation to somewhere warmer, and nothing transports me quite like writing.
But the answer to that question lies, I think, in a quick little story: When I first started writing Cauchemar, I was living in this tiny bachelor apartment in Toronto, and I was dating my now-husband. We were in the early days of the spring thaw. I was taking a step back, assessing the vista of my life, and I had that fingertip itch to just write .
I'd discovered a nearby salvage shop (The Chief Salvage Co.), which was brimming with old B&W photos, jewelry, and bones that were sometimes sourced from the South. I've always had an affinity for bones, and I fell head over heels for this sun-bleached cow skull, lightly cracked and missing a few teeth—a bovine Yorick. I spent what was, to my newly unemployed self, a bit of a fortune on it, and mounted it as the only significant decoration in that small space. I'd positioned it, without meaning to, so it was reflected in the mirrored closet door. Everywhere I turned, I saw that skull, from morning to night. Thing is, that skull didn't look like a cow's to me. It seemed like a relic. It felt like parched coral. In the morning light, it looked almost reptilian.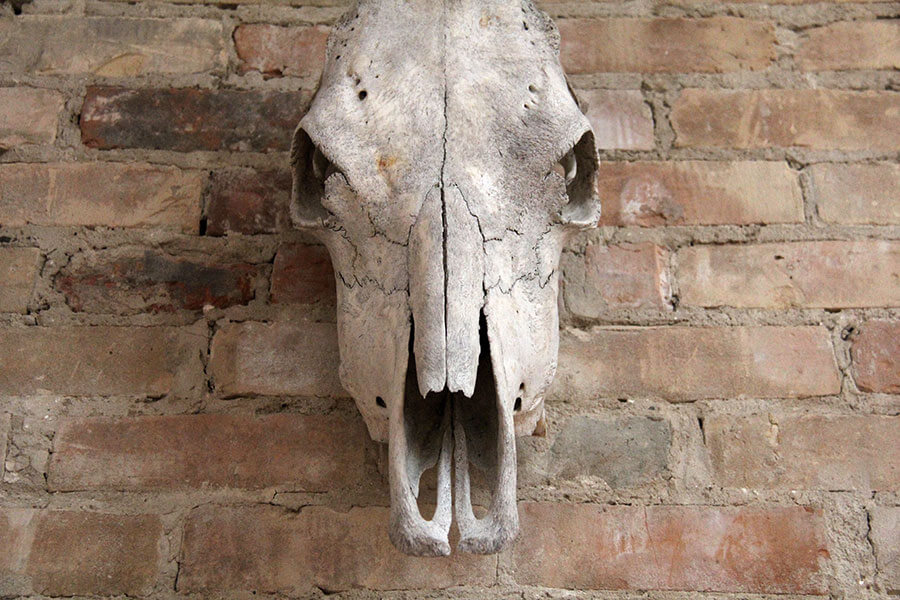 Continue reading "Cauchemar Blog Tour: An interview with Alexandra Grigorescu and EXCERPT from Cauchemar!" →