If there's one thing Toronto loves, it's a big festival. If it's about the arts and outdoors, so much the better. Nuit Blanche, The International Festival of Authors, Caribbean Carnival, Word on the Street, Pride, the Toronto International Film Festival, Buskerfest…Food-driven, music-fuelled, culture-obsessed…we love to celebrate. And we're about to have a big, diverse, mind-bending party. If you can't make it, you can follow the fun on my blog this week.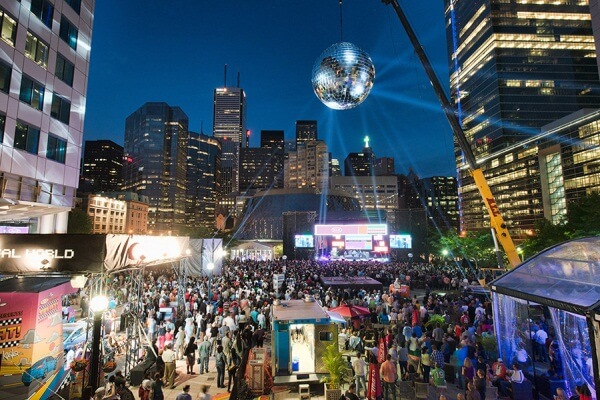 The Luminato Festival kicks off its eight year today with a profusion of dance, theatre, magic, music, literary, film, and food events. I'll be heading to a ton of free events in the Festival Hub at David Pecault Square to take in music by Sidestepper, Keys on the Street – Urban Dance and Piano, and Interactivo.
I'll also be checking out author/actor/performance artists extraordinary Isabella Rossellini as she explores the strange world of animal reproduction in her stage show version of her fresh, freaky book and short film series Green Porno.
Speaking of books, I'm going to partake in the serious, and seriously fun, literary program. If you're in Toronto, you should come to the Literary Picnic on Sunday, June 15th from 12:00 pm – 3:30 pm at Trinity Bellwoods Park. Luminato calls it "the heart and soul and apogee of Luminato's Day of Literary Activity": a chance to picnic with book buds and listen to 45 authors reading from their own and others' works. The theme is "Toronto: the Unseen." Authors Alyssa York, Andrew Pyper, and Cary Fagan will lead 75-minute walks through the city, sharing secrets and stories about Toronto's neighbourhoods. For more info on the literary events check out this link.
Be sure to check back: I'll be posting Luminato content all week!